Wilmar International's stock price has been trending down, touching $3.56 yesterday (Aug 23) which was close to a 3-year low (chart below).

This, despite confidence shown in the company's prospects by the buying of Wilmar shares by entities controlled by Wilmar Chairman and CEO Kuok Khoon Hong.

They have, in rapid-fire buying this month, scooped up 8,897,000 shares at an average price of S$3.64.

The total consideration was a whopping S$32,421,859.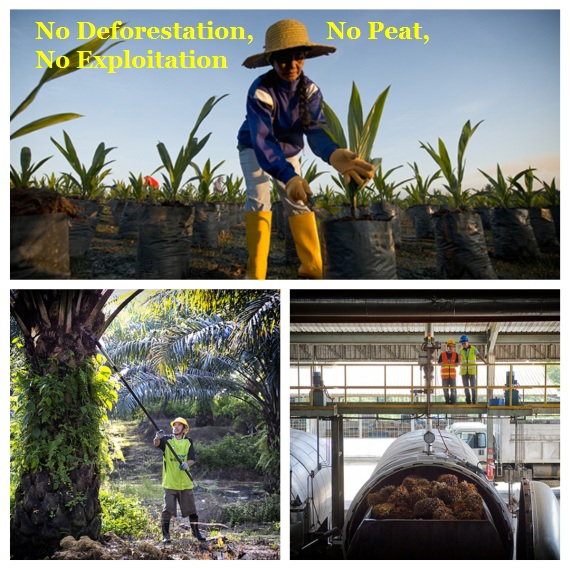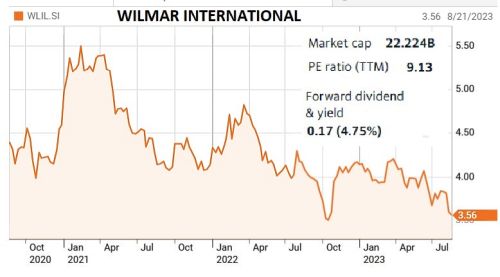 Chart: Reuters

Wilmar is a global leader in processing and merchandising of edible oils, oilseed crushing, sugar merchandising, milling, and refining, production of oleochemicals, specialty fats, palm biodiesel, flour milling, rice milling, and consumer pack oils employs a workforce of around 100,000.

Over four sessions following the release of its 1HFY23 results:
• HPRY Holdings acquired 5,635,200 shares,
• Longhlin Asia acquired 1,630,900 shares and
• Hong Lee Holdings acquired 1,630,900 shares.
Mr Kuok's total interest in Wilmar rose from 13.24 per cent to 13.38 per cent.

Through trust accounts controlled by him and through his spouse Yong Lee Lee, Mr Kuok is deemed to be interested in Wilmar shares held by HPRY Holdings, HPR Investments, Hong Lee Holdings, Kuok Hock Swee & Sons, Longhlin Asia, KHS (Hong Kong) (formerly known as Pearson Investments), Jaygar Holdings.
In earlier acquisitions, on May 31, Longhlin Asia and Hong Lee Holdings both acquired 1.5 million shares of Wilmar at an average price of S$3.907 per share.
Wilmar's 1H23 performance:

• Net profit of US$550.9 million, compared to its record US$1.16 billion in H1FY22.


• Revenue declined 10 per cent to US$32.54 billion.

Prices of most commodities decreased, which was partially offset by higher sales volume during the period.
Most of Wilmar's markets, except for India, experienced a slowdown in Q2FY23.
Results were further impacted by lower palm oil and fertiliser prices, as well as lower processing margins for the group's mid and downstream operations and that this was partially offset by strong performance from the sugar and shipping divisions.
The group said it has made good progress in its new businesses such as condiments, food park, and central kitchen projects which he believes will become significant contributors to the group's operations in future.
Barring unforeseen circumstances, the group believes H2FY23 will be better than H1FY23.