Main reference: Story in Sinafinance

SEVEN CHINESE IT firms saw their shares surge by daily upside limits on Monday.

Helping matters a great deal was the just-concluded "2013 National Tech Week" in China which helped shine a spotlight of publicity on a wide swath of IT firms.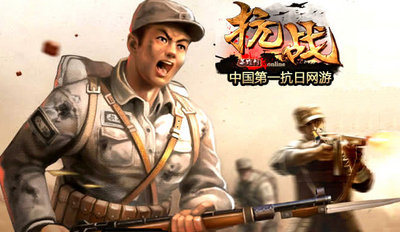 ZQGame's offerings allow gamers to take out their frustrations on virtual enemies, oftentimes being WWII Japanese soldiers.
Photo: ZQGameMany of these are small cap startups looking for more funding on the Shenzhen-based ChiNext board, often nicknamed "China's Nasdaq" thanks to its SME and high-tech characteristics.

To keep the spirit of the week's theme alive, several websites have been spun off from the event to keep relevant firms in the limelight and to foster additional chatter and professional exchanges on IT and tech subjects in general.

Bringspring Science and Technology Co Ltd (SZA: 300290) has been issuing more than a few bullish signals lately that have attracted increased investor interest in the IT firm.

The company is cash rich with a cash-to-market capitalization rate of 10.8%, while its interest cover defined by EBIT/I is 47.9 times, indicating it is less leveraged than most of its peers.

Bringstring's stocks' Beta is at 0.7, with a Beta lower than one suggesting a low risk, low return stock with volatility less than that of the broader market.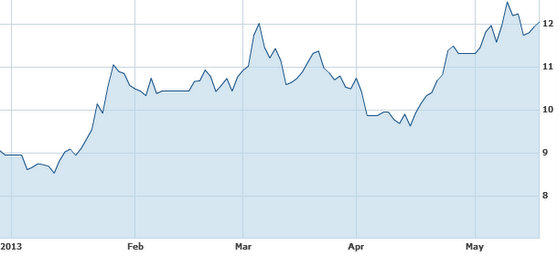 Sunyard's shares are currently trading at 52-week highs. Source: Yahoo Finance

Shenzhen Zhongqingbao Network Technology Co Ltd (SZA: 300052), also known as ZQGame, makes massively multiplayer online games (MMOG) as well as other browser games and mobile games.

Founded in 2003 as a subsidiary of server maker Powerleader Science & Tech, ZQGame listed on the Shenzhen Stock Exchange in 2010.

Some of the company's games including Shadowland Online are available to play outside of China, and the South China-based designer is currently developing a game based on the film Total Recall.

ZQGame also runs a line of popular combat games in which participants fight off Japanese troops in reenactments of World War Two battles.

Guiyang Longmaster Information & Technology Co Ltd (SZA: 300288) announced last week that it and and a Guizhou-based television culture media company will respectively invest 27 million yuan and 23 million yuan to set up a joint venture in Guiyang, with each holding a 54% and 46% stake.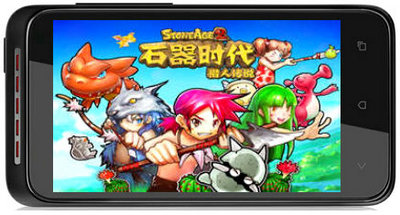 OurPalm specializes in games for those on the go.
Photo: OurPalmThe JV will produce and publish film and television programming and advertisements.

Toyou Feiji Electronics Co Ltd (SZA: 300302) is a leading supplier in the storage solutions market in China, offers a complete range of storage products and industry storage management solutions.

The Beijing-based firm offers products and services to thousands of customers in major industries such as finance, government, postal and cable service, media, traffic, energy, etc.

Investors have been encouraged by the new national leadership's repeated pronouncements calling for a more high-tech bureaucracy and better efficiency in administering government departments, including a more cutting-edge, comprehensive and unified computer software system to keep everything running smoothly.

Toyou Feiji Electronics has a strategic partnership with Singapore-based Tandberg Data Asia (TD Asia).

Sunyard System Engineering Co Ltd (SHA: 600571) produces and operates information technology products and services for use primarily in the environmental protection sector.

Beijing Thunisoft Co Ltd (SZA: 300271) provides software and information services in China, with a focus on government agencies, and is currently in favor for the same reasons as Toyou Feiji.

OurPalm Co Ltd (SZA: 300315) is a leading Chinese mobile phone game company and the first company in its industry to go public in China.

Revenue growth in 2013-2014 is forecast at 57% and 48%, respectively, with corresponding gross margins of 53.1% and 53.9%.

The popularity of taking gaming on the road as players move from place to place, or sit idly in subway cars and busses, is becoming an increasingly common sight across China.

---

See also:

'China's Buffett' Going Green