Latest updates on companies...

Ezion is Macquarie's top pick for offshore sector

Analyst: Somesh Kumar Agarwal, Macquarie

"We have removed Vard as top pick. Vard has been hit by cost overruns in its Brazilian shipyard operations. We expect this overhang to weigh on the stock until it can report a couple of normal quarters post 2Q13's big miss.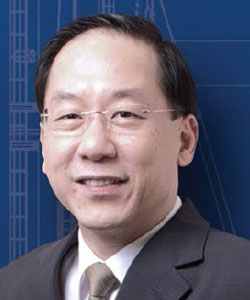 Ezion CEO Chew Thiam Keng. Company photo"From US$3m profit in 2007 to more than US$300m profit by 2015E, that in a nutshell is Ezion's remarkable growth story. And this has been made possible by Ezion's first mover advantage in the Self Elevating Unit (SEU) market in Asia, a product prevalent in North America for the last 25 years.

"Having introduced the product in Asia in 2010 and with a large fleet of 26 SEUs now, Ezion has firmly placed itself as the largest Asian player in this segment. We initiate coverage with an Outperform rating and target price of S$3.05.

"Ezion's front loaded asset heavy business model targets high ROEs by maximizing operating efficiency, asset use efficiency, and financial leverage, over the life of the asset. Given the time lag between asset investment and returns, we expect Ezion's strong assets growth (US$2.2bn in 2013E from US$0.5bn in 2011) to result in asset turnover improving to 21% by 2015E from 13% in 2012 and hence, ROE growing to 26% by 2015E from 16% in 2012.

"Only 54 SEUs serve ~3,300 offshore platforms in Asia vs ~3,300 served by 240 SEUs in North America. Asian oil companies now see value proposition in hiring SEUs instead of barges and old Jackups, due to cost savings, productivity and safety."


Related story: RAFFLES MEDICAL, EZION: What Analysts Now Say...

---
Otto Marine improves balance sheet through sale and leaseback and rights issue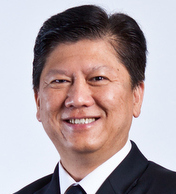 Otto Marine executive director and Group CFO Michael See.
Company photoOtto Marine has entered into a sale and leaseback deal with a renowned third-party for 2 units of large Anchor Handling Tug Supply Vessels for US$85 million each.
The VS491 21,000bhp vessels are currently being constructed at Otto Marine's Batam yard, and are scheduled for completion in August and October 2013 respectively.
Both vessels will be chartered by Otto Marine for 8 years.
The vessels are DNV classed and Norwegian-designed VS491 21,000bhp AHTS with hybrid propulsion diesel electric driven vessels and dynamic positioning 2 (DP2) technology.
The vessels are 91.5 meters in length and 22.5 meters wide, have a bollard pull of 240 to 260 tons and can handle large rigs in ultra-deepwaters, including in the harshest environments of the North Sea region.
This month, it also raised net proceeds of about S$62.8 million through a rights issue of up to 1.28 billion new shares at 5 cents each on the basis of 45 shares for 100 shares held.
The rights issue proceeds will be used to repay bank borrowings and the new rights shares will be traded with effect from 2 August.
"Together with the rights issue, the sale and leaseback significantly improves our balance sheet by improving cash flow, reducing bank loans and improving our gearing ratio," said executive director Michael See.


Related story: OTTO MARINE, ARMARDA, BROADWAY: Latest Happenings...