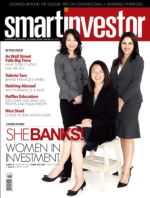 This article first appeared in Oct editionSITRA HOLDINGS has come a long way from its humble days as a sawn timber trader.

For the past 27 years, founder and chief executive officer George Chew has nurtured his business into a global supplier of brand-centric outdoor wood-based furniture and products.

He did not expect to come this far – back then, his only source of revenue was derived from Indonesian wood. But in 1990, the Indonesian ban of raw sawn-timber exports spurred the company to head in another direction.

"We had to change the business, one way or another," says Steven, George Chew's son and chief operations officer of Sitra, as he remembers their shift into designing and making their very own woodbased products. Their manufacturing arm is now located in Indonesia.

"It is a good change. Without these changes, we would not be here today," he says. Branding has set the company in motion, preventing the products from becoming homogeneous. "Timber is the same, like anything else. Without any branding, it is just a piece of wood," George says.

Some species of trees used are Kwila and Bangkirai, which yield high quality hard wood for Sitra's top-end products. Sitra currently has three lines of woodbased merchandise to serve a total outdoor furnishings concept: decKing, a brand of decks for flooring; Comcia, a range of various products for fencing and other purposes; and Suncoast Sitra, a collection of outdoor furniture and accessories.

Back in 1997, the company was also awarded the ISO 9002 certification for Comcia. It has also garnered the quality management award BS EN 9001:2000 every year since 1997. The Catalist-listed company currently exports to more than 55 countries, with Europe and Australia being their largest markets. It has subsidiaries and offices in Australia, New Zealand, Indonesia and Dubai, with Cambodia as the latest addition.

Bent on eco-friendly bark

It is this effort in value-adding that has differentiated Sitra from its competitors. Although its market is mostly in Western Europe and Australia, similar companies from these countries pose as serious contenders for the outdoor furnishings market. To take value-adding a step further, Sitra decided to go down the green road to establish itself as a forerunner of environmentally-friendly outdoor furniture, as well as to ensure a continuous supply of wood for future use.

Having to keep up with trends meant catering to eco-conscious Western markets. Just last year, Sitra became a member of Tropical Forest Trust (TFT) and the Forest Stewardship Council (FSC) – the first company in Singapore to do so. To the Chews, joining the forest trusts was also a strategic move to ensure sustainability for the long-term.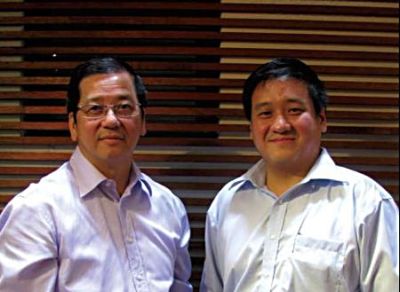 Sitra buys its wood only from concessions approved by TFT and FSC.

Such concessions employ responsible harvesting practices to prevent excessive deforestation.

And as some species of trees take almost 50 years to reach the harvesting stage, it is imperative that responsible forest management be incorporated into Sitra's operations.

"That is our business," says Mr Steven Chew, referring to a constant supply of raw wood to manufacture their products.

"We don't want the forests to be destroyed and after 10 or 20 years, where do we get our materials?" he remarks. "How can your business last if you don't have enough trees to cut or harvest?" "It's a long-term plan," his father interjects.

"I hope that people still buying non-sustainable [products] to follow the trends. Many of them don't know or they go for price only," he says, adding that Sitra charges a premium price for their products.

"Every tree that is being harvested, the NGO people are there…they trace from the forest up to the factory, even up to the end user," the Sitra founder points out. Due to selective cutting and harvesting, an approved forest concession produces less output than an unapproved one.

"We have to pass these costs to the customer," says Steven. "We have to pay a higher price for the raw material from the concession," he continues.

Price premium lifts profit margins

Due to higher operational costs and durability, Sitra's certified products are significantly more expensive than run of- the-mill outdoor furnishings.

Price premium has also fattened the company's profit margins. Results for the first half of 2008 showed Sitra's gross margin increased from 10.6 per cent to 15.4 per cent year on-year (y-o-y).

Gross profit also rose by 18.1 per cent y-o-y, attributed to the outdoor furniture and wood-based products segments. However, revenue for this year declined by 18.5 per cent to $27.5 million, due to lower sales volume from Sitra's Australian market.

As most of their products are catered to al-fresco entertaining, Steven says Sitra's sales in Australia are subject to weather conditions. For 2007's case, it was all sun shine as revenue was at a high of $33.8 million.

"The season will be well when the weather is good because demand will be there," he explains. "The importers or customers that buy from us have overbought for the season," he says, referring to the oversupply of stock for the Australian market. But as the end of the year approaches, he is seeing a surge in customers prepping their inventory for 2009.

Though the lower sales volume in Australia was offset partially by higher sales revenue from Europe and Asia, Sitra's net profit went down, also due to expansion and research and development (R&D) costs, as well as the weakening US dollar.

From $1.2 million last year, net profit dropped to $0.3 million this year. With changing market trends and a shift in demand towards the emerging markets and the Middle East, Sitra is "planting seeds" in these areas of interest for the "next phase of growth".

Last year, they opened offices in New Zealand, Dubai, Cambodia, Ukraine, and Indonesia, and acquired a subsidiary in France. Sales in Japan and India have also picked up.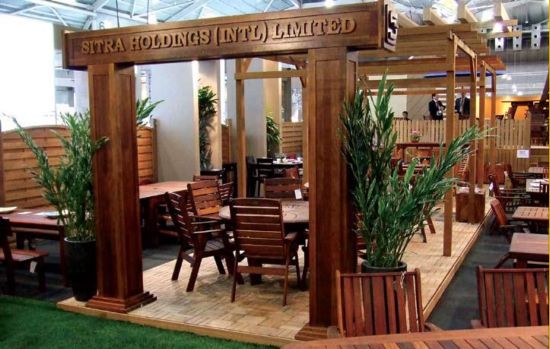 Growth opportunities in an uncertain economy

For Sitra, leveraging on its green stance is the key to establishing itself amidst the growing demand for eco-friendly products. Steven counts Sitra lucky in attaining their green endorsements. "We are well-placed to capture the market for this segment of the business where there is still [a] lack of players," he assures.

"So for this segment of the business, we are quite stable at the present moment." But like his father, he sees much opportunity in the challenging market environment. He adds that this is the perfect time to "capture a bigger pie of the shrinking market". "For us, it's to come up with a better design, we will have a better reach to the customers," Steven says. Sitra's products are marketed through exhibitions all over the world.

"This is, in actual fact, an introduction to all the people," says Mr George Chew. "Exhibitions are currently the main place where we get new buyers and do product launches," adds his son, stressing that a large chunk of the company's revenue goes into showcasing their products. While the overall market is slightly affected by a slowdown in consumer spending, Sitra's high-end products will weather most of the blow suffered by their mass-market counterparts. Having a mostly affluent clientele shields Sitra from the cyclicality, Steven points out.

"In the Middle-East, the rich are still very rich," he quips. "I have a Middle-Eastern customer that comes to see me in Cologne every year. He always says, 'Don't give me the cheap products. Give me the latest design,'" he continues. With the US dollar picking up, Sitra can look forward to even higher profit margins as it continues to strive for brand excellence.

"We will continue to grow the margin, to reflect the product and the brand we are delivering." says Steven. As a recipient of the Enterprise 50 Award for three successive years and after attaining the Regional Headquarters award by the Economic Development Board two years ago, Sitra's achievements only goes to show that without branding, timber will, indeed, just be timber.

This article was recently published in Smart Investor magazine and is reproduced here as part of a collaboration between the magazine and NextInsight.