Excerpts from analyst's report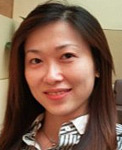 DBS Vickers analyst: Ho Pei Hwa (right)

Highlights

Steady 3Q14
♦ Yangzijiang reported a decent 3Q14 net profit of Rmb811m, flattish y-o-y despite the absence of pre-crisis orders. This is slightly ahead of our above-consensus forecasts. 9M14 net profit amounted to Rmb2.8bn, making up 82%/93% of our/consensus estimates. We believe the street will have to raise their conservative numbers. Meanwhile, we have revised up our FY14/15 earnings marginally by 2-3%.

Healthy margins
♦ Shipbuilding gross margin moderated 3ppts q-o-q to 21%. The margin compression is in line with the broader industry trend, which saw earnings and margins bottoming in 2015.

Strong balance sheet
♦ Including Held-to-Maturity (HTM) investments, Yangzjiang is in net cash of 33 Scts per share or 26% of its NTA.


Outlook
Set to outperform peers.
♦ Having said that, Yangzijiang is set to outperform peers with 5- to 10-ppt higher margins (through better newbuild prices, payment terms and efficiency as well as active cash management) and deliver relatively stable profits with upside potential from the recognition of the relocation fees from government (Rmb720m and profits from disposal of previously cancelled vessels c.Rmb600m).

Order momentum
♦ Order momentum has tapered off in 2H14, as the newbuild market takes a breather. We believe the shipping and shipbuilding markets are headed for a recovery path in the next two years, though it may be a bumpy journey. This will benefit established yards like Yangzijiang, whose orderbook of US$4.6bn translates into a healthy book-to-bill of 2.2x.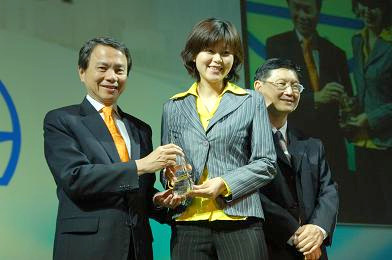 Yangzijiang CFO Liu Hua (centre) picked up an Investors' Choice Award on behalf of her company at a SIAS event several years ago. File photo.Back to core
♦ Yangzijiang is paring down its non-core investments as promised. HTM investments have been reduced to Rmb12.6bn, from Rmb13.0bn a quarter ago.

This is expected to be further scaled back to Rmb12.0bn by end-2014 and potentially to <Rmb10bn by end-2015. It has also divested c.Rmb1.8bn worth of property projects since 2Q14 and targets to divest the remaining Rmb1.8bn (excluding old yard redevelopment) in the near future.

Valuation
We value Yangzijiang based on sum-of-the-parts (SOTP) methodology, to better reflect the valuation for the various segments. We arrive at a target price of S$1.62, after applying 8x FY14F price earnings (PE) on shipbuilding earnings, 0.5x price-to-book value (P/BV) for bulk carriers, 1x P/BV for investments, and 25% discount to net present value (NPV) of its property project.

Risks
Prolonged industry downturn
♦ While we believe the worst is over for the shipbuilding industry, in the event of unforeseen circumstances that lead to a prolonged downturn, Yangzijiang's earnings and share price will be adversely affected.

Spike in steel price
♦ Steel cost accounts for 20-25% of COGS. We estimate that every 1% increase in steel cost could reduce net profit by 1.1%.

Recent story: YANGZIJIANG: Target price $1.38 as industry consolidation gathers pace