Photos by Sim Kih

FOLLOWING THE CONSOLIDATION of its newly acquired Singapore-focused subsidiary, Mech-Power Generator Group, Indonesia now accounts for 60% or less of XMH Holdings' group revenue.

Indon demand for coal transportation tugboats had traditionally been the main driver of XMH revenue, but business has been affected by troubles there.

Businesses had faced difficulty in raising bank financing due to the country's high interest rates.

A weak Indonesian Rupiah has made XMH products much more costly than before.

Businesses have also been holding back on capital investments due to the uncertainty ahead of its upcoming elections.

The good news is: Several developments in FY2014 are stretching XMH'S geographical reach and reducing its exposure to Indonesia.



1. Greater contribution from Singapore


With the completion of the Mech-Power acquisition on 1 September 2013, XMH has become a leading player in the provision of power generator sets for data centers in Singapore.



During April to June, Mech-Power secured 5 new contracts worth a total of S$10.57 million.



The generator sets in these latest contracts are for various industries, ranging from a mixed residential & commercial property development as well as an industrial development, to a local data center.

2. First contract in Vietnam
The Group's marketing effort in Vietnam has borne fruit. In April, it announced its first contract in Vietnam.

3. New 7-storey factory
The Group is building a new industrial building in Tuas that will accommodate new assembly and production lines as well as increase its warehousing capabilities.

It expects the new facility to be ready by the end of June 2015.

Gross margin expands but bottom line hit by once-off expenses

The Group posted revenue growth of 7.7% year-on-year to S$105.2 million for the financial year ended 30 April 2014.

Gross profit margin expanded by 2.5 percentage points to 26.0%.


However, net profit attributable to shareholders was down 46.4% at S$6.1 million due to the following reasons.

>> An increase in payroll expenses

>> Amortization, depreciation and other expenses related to the acquisition

>> Full provisions of about S$5.1 million for a litigation case.

Despite the fall in profit, the Group is proposing cash dividend amounting to 1.2 Singapore cents per share for FY2014 (1 cent final dividend plus 0.2 cent special dividend).



This equates to a dividend yield of 3.9% (based on the recent stock price of 30.5 cents) and a payout ratio of 85%.




For more details of its financial results, click here.



The following is a summary of questions raised at XMH'S FY2014 results briefing on Wednesday, and the replies provided by Executive Chairman Elvin Tan, Deputy CEO Alphonsus Chia and Finance Director Jessie Koh.

Q: What is your acquisition pipeline?

Our healthy cash balance of S$36.4 million puts us in a very good position to explore further M&A activities.

We are looking out actively for M&A opportunities that can synergistically expand our product range.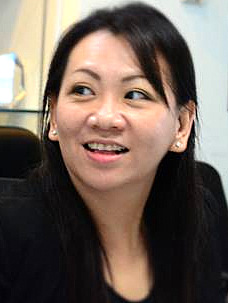 Jessie Koh was appointed as the Finance Director of XMH on 12 May 2014. She was formerly the CFO of Union Steel Holdings.

Our gross margins have been lifted by Mech-Power. We are looking for similar winners with sustainable earnings, strong margins and good reputation.

Q: Are there synergies that benefit Mech-Power?

Yes. As part of XMH, Mech-Power's credit worthiness was reassessed at the holding company level. This brought down its bank interest rate by more than 50%.

Also, it would not have had the financial capability to fill the S$20 million order that came from a big customer had we not invested.

The provision of power generation sets for such a large order requires high working capital.

Q: Please provide an update on your litigation case.

The case arose because the customer alleged that we supplied defective Mitsubishi engines. We are sure the engines were not defective but it was technically difficult to provide evidence for this.

So, we made full provision of S$5.1 million even though we intend to appeal against the court ruling.

We will know the final judgment in November (3QFY2015) and write back whatever the court rules to be in our favor.

Recent story: XMH -- Target Trimmed To 41 Cents, MENCAST -- 76 Cent Target



See OSK-DMG'S report "Expected To Rebound In FY15" here.