XMH Holdings is proposing a 0.5-cent dividend for FY2017 even though its earnings have dipped into the red.

The diesel engine, propulsion and power generating solutions provider posted a net loss attributable to shareholders of S$1.1 million compared to a profit of S$7.9 million a year ago when it paid a 2-cent dividend.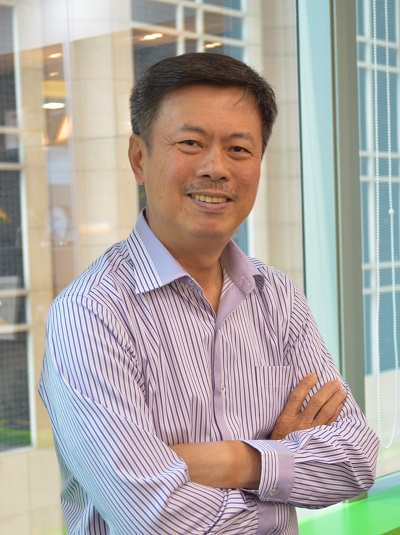 "The market is gaining confidence because of the level of coal activity and firm coal prices."
– Elvin Tan
Managing Director
(NextInsight file photo)

At the Group's results briefing on Friday (30 June), Managing Director Elvin Tan expressed confidence in a business recovery.

"Demand for coal transportation is recovering, boosted by energy demand in developing Asian countries," he said.

Vietnam is the Group's largest export market, contributing 17.3% to Group revenue in FY2016.

The country's energy demand is expected to grow 13% annually over the next four years.

Historically, it has been self-sufficient in coal, but this has changed. In 1Q2017, it spent over US$400 million importing coal, according to the Vietnam Industry and Trade Information Center. Its demand for coal imports is expected to boost demand for the Group's power generating solutions.

Z-Power Automation, a leading integrator for power, control and system solutions that the Group acquired in March 2015, has an operating subsidiary in Vietnam.

"Demand is currently dragged down by the dearth of newbuilding orders due to conservative ship financing.

"Coal prices have stabilized after the price correction following the price spike last November. We believe the banks will begin to extend more ship financing loans toward the end of this year because the market is gaining confidence due to the level of demand for coal exports and the firm coal prices," said Mr Tan.

By focusing on cost reduction, the Group managed to boost its net operating cash flow close to 3 times, from S$884,000 in FY2016 to S$2.6 million in FY2017.

Distribution expenses decreased by 12.1% year-on-year to S$6.1 million due to controls on traveling, marketing, and entertainment allowances, lower bonus payouts as well as the implementation of a compulsory unpaid leave scheme.

Excluding a one-off non-cash impairment, the Group's net profit attributable to shareholders is S$1.6 million.

For more info on its financial results, refer to its media release here.
Below is an excerpt of the questions raised at the briefing on the Group's intentions to foray into Myanmar and the replies provided by Managing Director Elvin Tan and by CFO Tan Leong Kim.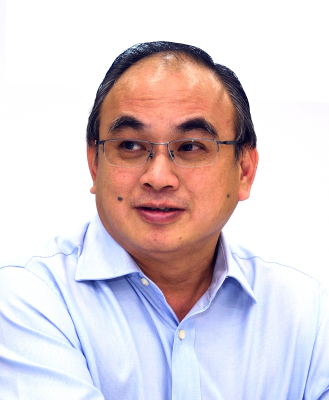 "FY2017 would be operationally profitable if not for the one-off impairment provision on goodwill and order backlog of S$2.6 mllion," said CFO Tan Leong Kim. (Photo by Sim Kih)Q: What is the market for your joint venture in Myanmar?

We are targeting government projects, commercial fishing boats, as well as the type of commercial customers that we have in Singapore.

Myanmar has a power shortage problem. It is not uncommon for power failures to occur in the hotels there. There is demand for power generating sets in Myanmar.


Q: Will you have manufacturing facilities in Myanmar?

We intend to have a small factory there.

One of the reasons we are entering the market through a joint venture is, Myanmar does not allow the presence of foreign trading companies. The other reason is we need local personnel.


Stock

28c

52-week range

25.5c-49c

Market cap

S$31.2 m

PE

20x

Dividend yield

1.75%

Net gearing

0.73x

Source: Bloomberg / Company
Q: Is your joint venture partner in Myanmar related to Marco Polo Marine?

Myanmar MarcoPolo is unrelated to Marco Polo Marine even though there is some similarity in their company names.

Our JV partner is in manufacturing and distribution of power solutions. It is quite a sizable conglomerate, with business interests that range from real estate to F&B.