Company Overview
Stock price

33.0 c

52-wk range

32.5 – 42 c

PE

3.9

Market cap

$277.5 m

30 Day Avg Volume

110,133

Shares outstanding

840.8m

Dividend
yield

3.0%

Float

30.3%

P/B

0.4

Source: Bloomberg
Centurion Corporation (Centurion) owns and operates specialised accommodation assets, including workers and student accommodations in 17 cities and 6 countries worldwide. The group is the largest Purpose-Built Workers accommodation (PBWA) provider in Singapore and Malaysia, and it also manages Purpose-Built Student accommodation (PBSA) assets in major global education hubs including Australia, the United Kingdom (UK), the United States (US) and South Korea. Link to Stock Screener company page.
1. Describe Centurion's recent financial performance. Revenue & Net Profit have risen significantly for FY22, what were some of the drivers?

▪ In FY2022, Centurion reported revenue growth of 26% year-on-year to S$180.5 million, while Net Profit after Tax (NPAT) Attributable to Equity Holders increased 36% year-on-year to S$71.4 million. Net Profit from Core Business Attributable to Equity Holders grew 23% year-on-year to S$57.1 million.

▪ The Group is heartened to see these results, especially in light of headwinds in 2022, where inflation, especially in energy costs, and interest rate hikes drove expenses higher.



▪ With travel restrictions and pandemic management measures lifted, both migrant workers and students have started to return in large numbers across the countries where we operate. Our financial occupancies have in turn recovered to pre-COVID levels. Furthermore, with demand overtaking supply in both our PBWA and PBSA markets, we have been able to attract healthy rental rate reversions.

▪ Thus, despite higher overheads as a result of higher operating expenses and financing cost, the Group's NPAT rose due to higher financial occupancies and higher rental revision on the back of heightened demand for specialised accommodations.


2. What makes Centurion's business resilient and sustainable?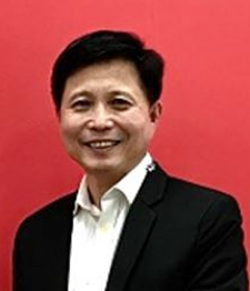 Centurion CEO Kong Chee Min▪ Both our worker and student accommodation business segments enjoy robust demand and short supply in the countries and cities we operate. Moreover, demand for migrant workforce and higher education tends to be counter-cyclical, and resilient to economic swings.

▪ We have also strategically diversified our asset portfolio in both business segments, across 6 different countries, for greater balance and stability.

▪ Operationally, we take care to manage concentration risks in any one property or market. For example, our PBWA customer base has more than 1,700 employers across different industry sectors, while no single customer is leasing more than 5% of our portfolio bed capacity. For our PBSA UK portfolio, domestic students account for about 65% of our residents, with international students occupying the remaining 35%.

3. What are some key highlights and milestones achieved by Centurion in recent months?

▪ In January 2023, Centurion and our joint venture partner, Lian Beng Group, were awarded a tender by JTC in Singapore to develop and operate a 1,650-bed PBWA in Ubi Avenue 3, on a 30-year land lease.

▪ The land is situated in a region which faces a shortage of bed supply as it has few Purpose-Built Dormitories and is mainly supported by Factory Converted Dormitories. The development is expected to be completed in 2025 and will be among the first Purpose-Built Dormitories to be developed by the private sector under new specifications announced by Singapore's Ministry of Manpower (MOM) in 4Q21.

▪ We have also been awarded a management contract by MOM, to manage five Community Recovery Facilities, commencing in February 2023. This will begin to accrete to our management fee income and accommodation-related ancillary revenue from 1Q23.

▪ We have secured a 10-year Master Lease to operate a new 2,196-bed asset, Westlite Cemerlang, in Johor, Malaysia. It is expected to be completed and to commence operationsin 3Q23.

4. What is Centurion's competitive advantage over your industry peers?


TRACK RECORD
"The Group is trading well below its net asset value (NAV) per share and has an established track record for growing earnings per share and NAV year-on-year through challenging and volatile times."
▪ As a pioneer and leading provider in the workers accommodation industry, Centurion believes in continuous innovation to address evolving consumer needs and regulatory shifts, which keeps us ahead of the market. For instance, we developed our Singapore PBWA such that all apartment units have been equipped with ensuite toilets, showers and kitchen since 2011. This was before the COVID-19 outbreak, which led local authorities to specify ensuite toilets and showers as the better solution for pandemic-management.

▪ Besides structural design and build, Centurion's philosophy of 'Business with a Heart' is also core to our business. Our stakeholders value our dedication, experience and expertise in delivering care and concern for our multinational and multicultural resident communities. We believe that understanding residents' needs and ensuring quality living condition are significant factors. These include room inspections for hygiene and cleanliness, active event calendars for social inclusion and mental wellbeing, as well as addressing security and safety concerns.

▪ In terms of portfolio growth and scalability, we have established management platforms and processes, agency and partner relationships, technology platforms and tools as well as talent development programmes. This enables us to quickly replicate operating capabilities into new markets and properties, with optimal ramp-up periods.

5. How does Centurion plan to bring in additional revenue streams and create more value for shareholders?

▪ Centurion regularly assesses our existing portfolio assets to calibrate our assets, spaces and operations while adjusting to market shifts and regulatory changes. This helps to enhance the value of our assets, improve pandemic management resilience and ensure the well-being of our residents.

▪ For example, in 4Q22, we completed an Asset Enhancement Initiative (AEI) at Westlite Tampoi in Malaysia, adding 1,214 beds to our Malaysian portfolio. Earlier in 2022, to tap into a shift in student demand towards premium room formats, we converted a number of non-ensuite cluster apartment units into ensuite single or studio apartments at the Manchester Student Village in the UK.

▪ The Group continues to look for opportunities to enlarge our portfolio and expand revenue streams. This may be by way of acquisition, or via asset-light means such as private funds, joint ventures, master leases or management contracts. We also consider, where sensible, opportunities for accommodation-related revenue streams, such as ancillary services delivered to Migrant Worker Onboarding Centres or to our PBWA resident communities.

▪ Centurion has also announced an ongoing strategic review of our assets, exploring opportunities for capital recycling and capital reallocation towards synergistic or higher yielding assets and markets.

6. PBWA make up majority of Centurion's overall portfolio. Are there plans to grow the PBSA segment?

▪ We intend to grow our PBSA portfolio in a sensible and synergistic way. We believe that there's ample opportunities in markets such as the US, the UK and Australia, as these are the top three destinations for higher education internationally.

▪ With the recovery of travel, growth in domestic and international student acceptance, as well as China government's stated rejection of overseas online programmes, we expect our PBSA segment to continue being robust in the short to mid-term future.

7. What is Centurion doing to maintain/increase occupancy and rental rates?

▪ Centurion believes in providing high quality product and service, which the Group develops, maintains and innovates to ensure its attractiveness to our customers. For instance, we put care into the design and build of our properties (from the apartment units to the amenities we provide within each property) and ensure that our assets maintain the highest standards of hygiene and safety.

▪ We also have strong management capabilities and service standards, which represent the soft aspects of our offer. These include understanding the needs of our customers and residents. For example, our Resi-Life programmes aim to care for the physical, social and emotional wellbeing of our residents.

▪ By consistently addressing the needs of our customers and residents, with commitment to their wellbeing, we build brand trust and reputation, which should result in greater customer preference, loyalty and referrals.


8. How are the current macro headwinds impacting your business?
▪ Inflationary pressures and rising interest rates have led to higher operating costs and financing expenses, however this is expected to be moderated by positive rental rate reversions in view of positive demand and supply fundamentals, as well as high financial occupancy.

▪ The Group aims to mitigate impact of the dual headwinds, with focus on management efficiencies, optimising rental revenues, and prudent cash conservation.

9. What are the most significant ESG risks or opportunities your company is facing? How are you meeting these needs?

▪ For Centurion, it is important that we actively ensure that our migrant workers and student residents have a holistic living experience. We also focus on integration efforts among our migrant workforce and international students within the respective Westlite and dwell communities as well as with the local communities.

▪ Calendar milestones such as Deepavali and International Migrant's Day are some examples of moments in the year where we organise activities within and outside our dormitories.

▪ Beyond this, we have an active calendar of events throughout the year where our residents can partake in e.g. excursions and interactions with schools and non-profit organisationsfor cultural exchange.

▪ In addition, we actively invite welfare organisations (such as non-governmental organisations and non-profit organisations) to engage with our student and worker residents. This can be in various forms, such as providing free physical health screening, mental wellness consultations and educational talks.


10.Why should investors take a closer look at Centurion?

▪ We operate in a niche segment, solely focusing on the Specialised Accommodation business, including the highlypursued PBSA and high performance PBWA segments.

▪ Both Specialised Accommodation asset classes are established businesses with strong demand and supply fundamentals as well as proven ability to generate quality earnings and steady cashflow.

▪ The Group's strategically diversified portfolio, helmed by a seasoned prudent management team, has demonstrated stability and resilience through the COVID-19 pandemic and in the ensuing recovery period. The Group has also shown ability to expand its portfolio of assets under management and extend revenue streams, through asset-light means and managementservices.

▪ The Group is trading well below its net asset value (NAV) per share and has an established track record for growing earnings per share and NAV year-on-year through challenging and volatile times.


10 in 10 – 10 Questions in 10 Minutes with SGX-listed companies
Designed to be a short read, 10 in 10 provides insights into SGX-listed companies through a series of 10 Q&As with management. Through these Q&As, management will discuss current business objectives, key revenue drivers as well as the industry landscape. Expect to find wide-ranging topics that go beyond usual company financials.

This report contains factual commentary from the company's management and is based on publicly announced information from the company. For more, visit sgx.com/research.
For more company information, visit www.centurioncorp.com.sg
Click here for Centurion Corporation's FY2022 Financial Results.