Singapore-listed Geo Energy and Golden Energy & Resources are set to report sterling 2022 profits, given the strong coal selling prices of 2022. But coal price has softened in recent weeks, so what impact might this have on stock valuations and dividends? Check out DBS report below which basically says:

• Dividends from coal companies will be a catalyst in 1H23
• At US$200 per ton Newcastle coal price, coal still offers decent earnings and dividends

Excerpts from DBS Research report
Analyst: William Simadiputra


Coal price

• Coal price set to drop from record high level in 2022.

Coal price has stayed at a record high for almost twelve months. The Ukraine-Russia conflict had lifted the EU LNG price, as well as the energy spectrum in 2022.

Now, with the receding conflict and fears of a global recession in 2023, coal price could be vulnerable to a correction especially as China can start tightening its grip on commodities import policies as seen by China relaxing its import ban on Australian coal.

• Australia coal imports to China is a sign that coal remains very much in demand.


Limited downside risk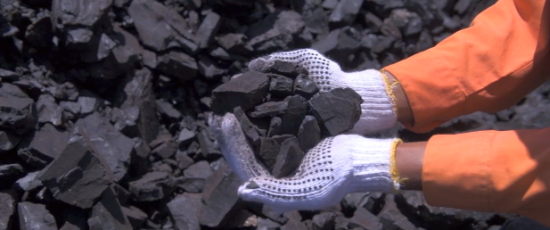 "We see the downside risk of coal price as limited since share prices did not fully price in the record-breaking earnings and coal price last year."
We view China's reopening and April 2023 coal import resumption from Australia as positive signs that coal demand remains intact despite fears of recession and dissipating impact of war on the energy market.

European coal demand has been diminishing since December 2022 due to a mild winter and normalizing gas price trend.

• Supplies will come online slower than previous bull cycle.

Muted supply expansion will keep coal price at a decent level albeit it may lose some premium because of dissipating panic buying spree that boosted Newcastle coal price to above US$300 per ton last year.

Normalizing weather in 2023 post severe than expected La Nina in 2022 also played a role to cool down prices this year.


Geo Energy Resources

Quarterly dividends

1Q21

2Q21

3Q21

4Q21

1Q22

2Q22

3Q22

4Q22

SGD cent

0.5

0.5

3

5

2

2

1

?

Share price performance and valuation

• Coal stocks had a rough start in 2023; share prices have tumbled c.20% YTD on average after gaining 52% in 2022.

Coal stocks have corrected amid major foreign outflows from the JCI (Jakarta Composite Index) as well as on fears that coal price may tumble after hitting record high levels in the past 12 months.

Coal stocks were JCI's best performing stocks last year.


Earnings outlook
• Decent earnings in 2023 while compelling valuation poses limited downside risk.

We see the downside risk of coal price as limited since share price did not fully price in the record-breaking earnings and coal price last year.

Meanwhile, investors are bracing for the lower earnings trend in 2023, which is reflected on the PE multiple –now well below the industry's five-year average.

Coal stocks performed well in 2022; could it sustain its winning streak this year?

We think coal stocks have room to withstand any sell-off due to tapering coal price expectation.

Concerns over how long commodity prices can hold the current record-high level have led investors to flock to green metal companies' potential IPOs in Indonesia.

The IPOs will likely generate interest among domestic investors, and we think also played role on early 2023 sell-off to several coal mining companies.

However, considering the earnings performance will be fuelled by non-coal business contribution, we believe we couldn't fully compare coal price level this year to where the share price traded historically.

Full report here.