Singapore Reopening Beneficiaries
Narrowing our focus

• Feb 13 marks the end of pandemic restrictions – removal of mandatory mask-wearing, shift to Dorscon Green, cessation of the multi-ministry task force – highlights the receding threat of COVID-19 in Singapore.



•

While the news is unlikely a gamechanger for tourist arrivals and retail sales, it nevertheless completes Singapore's transition to normalcy.
º Passenger traffic at Changi Airport has recovered to 80% of pre-COVID.

º Further recovery should take hold with the return of HK/CN tourists -> They made up c.21% of visitor arrivals in 2019.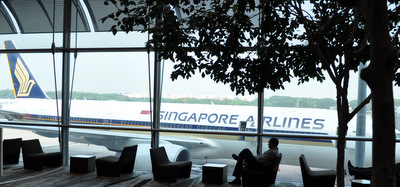 SIA had S$17.5 billion cash versus S$15.8 billion total debt as of end-Sept 2022.

Transition to Dorscon Green comes a day before Budget 2023 (on 14th Feb).

º

COVID relief measures for businesses may not be extended, focus may turn to stimulating post-COVID economic activity and/or tackling inflation.
We continue to be positive on reopening beneficiaries but narrow our focus on those in net cash position given the increased odds for FED funds rates to peak a notch above 5% and remain around 5% through 2023.

º

Aviation-related: SIA, SIA Engineering


º

Tourism-related: Genting Singapore, Raffles Medical


º

Public transport: ComfortDelGro