Stock price

3.2 c

52-week range

1.9 – 7.8c

Market cap

S$777.5m

PE (ttm)

91

Dividend yield

N.A

P/B (ttm)

29

Shares outstanding

24,297 m

Float

64.7%

12-m Ave Daily Trading Vol

$4,406,178

Source: Bloomberg (13 Dec 2021)
Company Overview
Food Tech company, Oceanus Group, is a global corporation with a diverse business portfolio spanning Food Production, Distribution, Services, and Innovation. With the mission of building sustainability today for the security of tomorrow, Oceanus is now digitalising its entire business model, which will drive supply chain innovation to strengthen food security.
Link to StockFacts company page

1. Could you elaborate on Oceanus' business segments?

▪ The Group operates four main pillars:

i. Food Production – Focused on being the gold standard of food producers. In addition to transforming the segment's business model from full-scale production to that of farm leasing model, the Group is also invested in cutting-edge farming technologies such as deep-tech farming. Oceanus continuesto be one of the world's largest land-based farm owners.

ii. Distribution – Oversees over 2,000 fast moving consumer goods (FMCG) products with a distribution network in 16 countries. The Group recently incorporated Tradelog to provide warehouse and logistic services for frozen meat and seafood to further enhance distribution capabilities.

iii. Services – Provides consultation, business strategies, media solutions and corporate branding services. Its latest achievement was the creation of seamless visual effects for Singapore's National Day Parade 2021, as well as Oceanus' recent Annual General Meeting. Oceanus also plans to use its media capabilities to venture into the metaverse space, which would value-add to its other business segments. Alongside that, subsidiaries Aquarii and SCOPI, respectively offer business consultancy
services for companies looking to expand into Cambodia, and leasing management services.

iv. Innovation – To stay ahead of the curve, Oceanus continuously pursues cutting-edge aquaculture research & development (R&D) alongside industry partners and institutions. Our collaborative efforts has culminated in the establishment of the Oceanus Oceanic Institute in Zhangpu, China and Oceanus Innovation Centre in Singapore. The Group also recently launched its own e-commerce brand – SGFarmer – to distribute Oceanus' in-house and other FMCG products.

2. Describe Oceanus' financial performance over the past few years.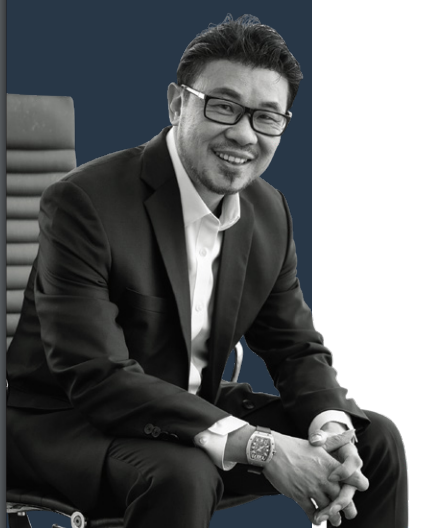 Peter Koh: CEO, Oceanus. Photo: Company

▪ Six years ago, Oceanus was on the brink of bankruptcy and burdened with various issues, such as the default of SGD94 million in secured debt, outstanding staff salaries and rentals.

▪ When Mr. Peter Koh assumed the Group Chief Executive Officer (CEO) role in 2015, he immediately took steps to rebuild Oceanus. Peter laid out three strategic phases for Oceanus Group, namely Clean Up, Build Up and Tech Up. To achieve this vision, he built a new Oceanus team.

▪ Over the years, the team worked diligently to clean up the Group's financial reporting and operations, pull the company out of the red and set it on a path of growth. To date, Oceanus has achieved six consecutive quarters of profitability and has also updated all records with ACRA.

▪ Oceanus finally received an unqualified external audit report after nine years. With the above successes, Oceanus exited the SGX Watchlist in 2021, which the Group believes is a rare feat in corporate turnarounds in Singapore.

3. What are some achievements and updates since the Group pivoted into a new business strategy and model a few years ago?

▪ Some of our achievements since embarking on our business transformation include:


▪ Food Production - Business transformation from farming to contract farming and farm leasing model, thereby effectively reducing risk and increasing profit; Investment in Pelamis Australia, a fishing vessel operator in the western territories of Australia, seafood logistics, and exporter of yellowfin tuna and
skipjack tuna to Asia and the Middle East.

▪ Distribution - Setting up of Season Global to expand FMCG product range and distribution network in China and Southeast Asia; Setting up of Sino Food Group to supply frozen food products to China.

▪ Services - Since 2021, to support our food production and distribution services, Oceanus has increased its offerings to include business consultancy, land leasing and branding and multi-media marketing; Consolidated the Group's media companies – AP Media, Resolute Communications, and Anomalyst
Studio – under the Oceanus Media Global (OMG) brand.

▪ Innovation - Laying groundwork for the Group's digital transformation and integration of technology.


4. Following the exit from the SGX Watchlist in September 2021, how does the group envision its growth in the next phase?

▪ Oceanus now moves into its next phase of growth – the Tech Up phase. Oceanus is currently in the process of 'teching-up' its 4 Pillars by establishing a digital platform to enhance cross-synergy and efficiency.

▪ Food Production - Oceanus is on track to develop the first Oceanus FoodTech Hub and establish key aquaculture production facilities in the region using deep-tech indoor farming technology. The Group plans to expand its farming assets to Singapore and the greater Asia region.

▪ Distribution - The Group is in the process of establishing a wider network of quality suppliers and distributors across its seafood, frozen meat and FMCG segments. By increasing the network, Oceanus will have a bigger base of users when it launches its digital platform.

▪ Services - OMG will continue to push boundaries of immersive digital content through metaverse and extended reality media.

▪ Innovation – Underpin Oceanus' other three Pillars such as employing blockchain in its e-commerce platform and various other in-house capabilities.

5. Does the Group have active plans in place to expand your geographical reach or business segments?

▪ Prior to its turnaround, Oceanus' operations were only located in Singapore and China. In the years since, growth plans now see the Group's presence diversified across five continents and 13 countries.

▪ Oceanus is aggressively looking out for suitable opportunities in Southeast Asia, leveraging on its headquarters in Singapore. We are committed to our goal of becoming a leader in the Food Tech and Food Security space.


6. What is the competitive edge for Oceanus vs its peers?

▪ We believe that Oceanus is the one of the only few companies in the region that are dealing head-on with the issues of global food security. Oceanus' competitive edge lies in our unique position in being a 'Singapore-listed company', a food security player with an existing buy-in network, and a food producer.

▪ Our status as a 'Singapore-listed company' lends credibility to the Oceanus brand given the rigorous regulatory requirements we have to maintain as a listed entity in Singapore.

▪ Being a food producer and a food security player allows us to play a role in regional countries' food security needs. In addition to sharing our farming expertise with local farms, we also seek to procure and export frozen food products to countries in the region. Our established supply chain and customer base forms the foundation of us being a successful food security player.

7. What do you think are some key drivers or trends in this industry?
▪ The pandemic has shone a spotlight on food security concerns globally and we believe that this will continue to be a key driver and trend in the industry.

▪ Given the growing population, reduced farming output as well as supply chain disruptions, governments worldwide are placing more emphasis to ensure there is sufficient food on a national level.

8. Sustainability and ESG have increasingly been a key focus, how is the Group committed to
sustainability?
▪ Oceanus seeks to leverage sustainable practices and adoption of cutting-edge food production technologies to position itself at the forefront of addressing global food security issues.

▪ We have in place strict implementation of environmental policies:


▪ Our hi-tech farm in Singapore has a six-tier system where shrimps are farmed. The controlled environment means the farm does not have to use antibiotics on the creatures, which are also not exposed to pollutants such as microplastics or mercury.

▪ To reduce the energy requirements of a filtration system that relies on pumps, our farm developed its own "hybrid biological recirculation system". This system harnesses the natural purifying abilities of beneficial bacteria and other aquatic plants, which cleanse the water naturally.

▪ The combination of recirculation, biofloc and mechanical filtration ensures that the farming environment remains stable and secure while minimizing energy consumption.


9. How would technology play a part in ensuring a sustainable seafood value chain?

▪ One key issue faced by the current seafood supply chain is food provenance, where there is a declining clarity on the source and quality of food products purchased by end consumers. Oceanus intends to address this issue through the development of its digital exchange commerce platform, employing blockchain, QR codes and IoT, to ensure that provenance of all food products from farm to store is kept transparent.

▪ By employing cutting-edge food production technologies, we are able to scale up seafood production, thereby ensuring sufficient supply for consumers' demands.


10. Why should investors take a closer look at Oceanus?
▪ Oceanus is no longer a one-product, one-country company. We have successfully transformed our business and turned it into a profitable company.

▪ More importantly, the company's principal business is in Food Production and Distribution – both are key components in food security, an important policy to all countriesin light of the pandemic.

▪ Together with technology and innovation, Oceanus hopes to become the leader within the Food Tech and Food Security space.

10 in 10 – 10 Questions in 10 Minutes with SGX-listed companies
Designed to be a short read, 10 in 10 provides insights into SGX-listed companies through a series of 10 Q&As with management. Through these Q&As, management will discuss current business objectives, key revenue drivers as well as the industry landscape. Expect to find wide-ranging topics that go beyond usual company financials. This report contains factual commentary from the company's management and is based on publicly announced information from the company.
For more, visit sgx.com/research.
For company information, visit www.oceanus.com.sg
Click here for 1H2021 Financial Results