Geo Energy Resources reported 3Q21
revenue of US$153.6 million, an increase of 159% from 3Q2020, driven by higher average selling prices.

For 9M2021, revenue was US$373.9 million, an increase of 70% y-o-y.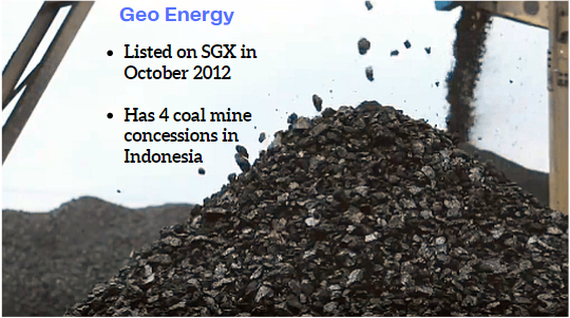 "We expect another record-breaking quarter for 4Q2021 as we ramp up for the highest quarterly production of 3.5 million tonnes this year, capturing the coal prices that have since rallied further in October."
-- Geo Energy
The 3Q21 net profit (US$45.5 million) was particularly striking as it was close to the figure achieved for the entire 1H2021 (US$48.5 million).

3Q21 was a complete turnaround from a loss from operations of US$4.5 million in 3Q2020 to a profit from operations of US$58.5 million in 3Q2021.

"We achieved these new highs despite COVID-19 and weather challenges that continue to impact many businesses and operations globally," said the company.

It delivered 2.6 million tonnes of coal compared to 2.5 million tonnes in 3Q20.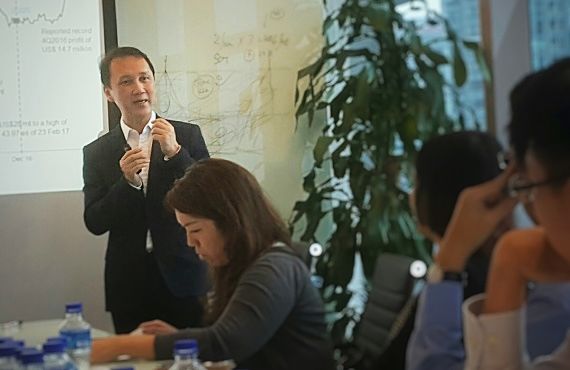 CEO Tung Kum Hon. NextInsight file photo
Geo Energy has a policy of paying at least 30% of earnings as dividends to shareholders.

It has declared a 3-cent dividend for 3Q21, bringing its total dividend pay-out ratio to date at 44% of 9M2021 net earnings.


This table shows its track record for this year:

| | | | |
| --- | --- | --- | --- |
| Dividends | 1Q2021 | 2Q2021 | 3Q2021 |
| S$'m | 7 | 7 | 42 |
| cents/share | 0.5 | 0.5 | 3 |

A lengthy commentary by Geo Energy in its 3Q21 update provides insights into the key factors at play:


Makings of energy crisis:

"Most economies around the world adopted an infrastructure-led recovery from COVID19 which led to a significant demand for commodities. Coal, being the cheapest source of energy, also experienced record demand.

"However, supply growth wasn't adequate to keep up with the ever-increasing demand which led to a global energy crisis and therefore, caused coal prices to reach historical highs.

"The coal demand and supply factors have seen prices reaching record highs, with ICI4 as high as US$154.61 per tonne as at 22 October 2021.



"(Coal prices) have since decreased following China's policies to control domestic coal prices.

"China plans to limit the price miners sell thermal coal as it seeks to ease a power crunch. This is a domestic price control, while coal importers will obtain subsidies to balance their losses."


Immediate impact -- and longer-term impact:

"Coal prices are expected to remain strong, at least for the near future. The M42 Futures Index (4,200 GAR coal) on the SGX shows average coal prices at around US$90 per tonne for the rest of the year, and for 2022 to be around US$70-80 per tonne1.

"The Economist has also reported that the age of fossil-fuel abundance is dead, and dwindling investments in oil, gas and coal mean high prices are here to stay2.

"The shortage of coal supply and inventories, coupled with the fundamental demand of coal during the winter season, are market forces that would be difficult to arbitrarily control."


Diversification on the cards

"The Group is looking to explore diversification opportunities away from coal, as we seek to expand our revenue streams by way of potential joint ventures, trading and value accretive acquisitions that are self-funding."


1 https://www.sgx.com/derivatives/delayed-prices-futures?cc=M42F&category=coal

2 https://www.economist.com/finance-and-economics/the-age-of-fossil-fuel-abundance-is-dead/21805253