Excerpts from UOB KH report

Analyst: Lucas Teng
Singapore Medical Group (SMG SP)
1H21: Record Revenue Amid Challenges; Poised For Growth
S'pore Medical Group

Share price:
32.5 c

Target:
46 c
SMG reported a record 1H21 revenue while earnings continued to be impressive at S$7.2m (+108% yoy), in line with expectations.

Aesthetics and diagnostics services continue to spur earnings even with challenges faced from Phase 2 (Heightened Alert) as well as COVID-19 restrictions for overseas businesses in Indonesia and Vietnam.

Overall, demand proved to be resilient and we look forward to the return of medical tourists.

Maintain BUY with an unchanged PE-based target price of S$0.48.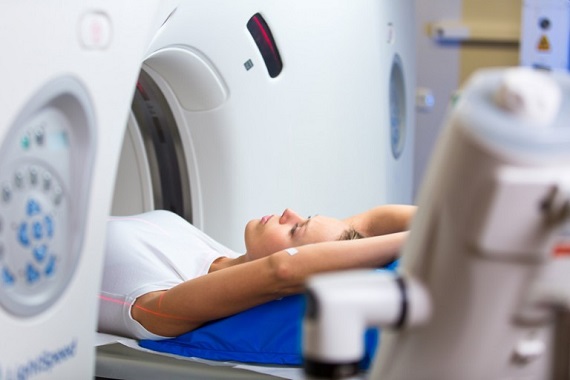 RESULTS
• Results in line; record-high revenue. Singapore Medical Group (SMG) reported 1H21 net profit of S$7.2m (+108% yoy) from a low base. This forms 52% of our full-year estimate, in line with expectations. 1H21 revenue of S$49.7m was a record high (+28% yoy), and showed an improvement with an 11% increase from 1H19's pre-COVID-19 levels.

• Steady demand in healthcare services. 2Q21 showed resilience in revenue contribution, (+0.3% qoq) despite the Phase 2 (Heightened Alert) measures. The increase in demand on a yoy basis was due to a rise in demand as compared to 1H20's operations which were curtailed by circuit breaker measures.

• The group's Diagnostics & Aesthetics services revenue rose 77% yoy while the group's health segment recorded a top-line growth of 9% yoy. Domestic demand for diagnostics and aesthetics services continues to be strong amid higher medical expenditure and a recovery of healthcare services.

In the longer term, a reopening of borders may potentially impact the private healthcare industry as domestic discretionary consumer spending slows and shifts overseas. However, management notes that there will likely be some customer stickiness with healthcare services, which allows for some sustained demand.

• Net margins at a healthy level. Net margins for 1H21 saw a rebound to pre-COVID-19 levels of 14.5% (+5.6ppt yoy).

• Net cash position. The group's net cash position amounted to S$18.5m and its core business continues to generate strong positive operating cash flows of S$9.8m.

STOCK IMPACT
• Some challenges overseas. Two of the group's overseas entities, CityClinic Asia Investments in Vietnam and PT Ciputra SMG in Indonesia have been affected by COVID19 cases and lockdowns within both countries. Challenging conditions are expected to persist in the near term as the countries grapple with the pandemic. A silver lining would be that the group is supporting COVID-19 testing in Vietnam.

• Inorganic and organic growth. The group's partnership with CHA Healthcare and City Fertility, one of Australia's largest IVF & fertility service groups has continued to gain traction and the group is in the final stages of closing an earnings accretive acquisition which will expand its footprint in Western Australia.

The group's investment stake in Australia is approximately 13%.

On the organic front, the group is looking to add new O&G specialists and paediatricians in addition to the opening of new clinics, though hiring employees is challenging due to the uncertainties arising from COVID-19. The group has a network of 14 specialist clinics across the heartlands.

• Awaiting a boost from medical tourism. Foreign patients historically contribute about 15-20% of SMG's revenue and continue to weigh on the group's operations. We believe that a recovery of the group's medical tourists will be a key factor for the group's growth, due to the higher billing intensity of medical tourists. With increasing vaccination rates, the reopening of borders appears to be an imminent prospect and a likely positive for the group.

EARNINGS REVISION/RISK
• None.

VALUATION/RECOMMENDATION


• Maintain BUY with an unchanged PE-based target price of S$0.48, pegged to peers' average PE of 17x of 2021F PE.

• Resilient and poised for growth. The group's stellar performance indicates a resilient demand for aesthetics and healthcare diagnostics demand. Earnings will likely be poised for growth should the reopening of borders take place.

• The stock is currently trading at an attractive 12x 2021F PE.

SHARE PRICE CATALYST
• Recovery in foreign patient load.
• Earnings-accretive M&A.
• Stronger traction in high-growth markets such as Vietnam.

Full report here.