Excerpts from CGS-CIMB report

Analyst: Ivy NG Lee Fang, CFA
Adani Wilmar makes plans for potential IPO
■ 50%-owned AWL has reportedly hired bankers to start work on its IPO.


Wilmar

Share price:
S$5.27

Target:
S$6.15
■ We are positive about this as it will help Wilmar to unlock shareholders' value.

■ There could be upside to our SOP, which values AWL at only 1x P/BV.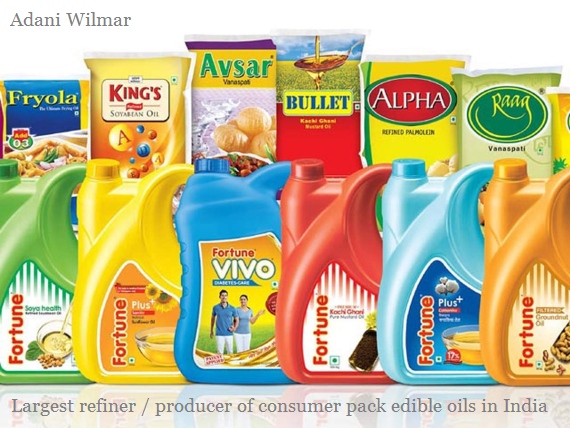 ● Wilmar's 50%-owned associate, Adani Wilmar Ltd (AWL), has reportedly hired investment banks and legal advisers to start work on its initial share sale that could see AWL raise as much as ₹5,000 crores (US$690m), said three people aware of the development. Investment banks JP Morgan and Kotak Mahindra Capital have been hired to manage the initial public offer (IPO), added one of the three people cited above, requesting anonymity.

● Adani Wilmar is looking to raise funds by selling new and existing shares, the person said. "But these are still under discussion, and the numbers could change closer to the filing of the IPO papers."

A successful IPO will make this the seventh Adani group company to be listed on the Indian bourses. "It is one of the bigger and mature businesses in the group that is still unlisted. Taking it public will result in significant value unlocking," said another one of the sources.


Background of Adani Wilmar Limited (AWL)
● Adani Wilmar Limited (AWL) is a joint venture incorporated in January 1999 between Adani Group and Wilmar. It is the largest refiner and producer of consumer pack edible oils in India.

AWL has expanded into rice and rice milling as well as enhanced consumer product offerings. It has also increased its refining and specialty fats capacities in existing and new sites. AWL owns more than 40 manufacturing facilities that cumulatively translate into a refining capacity of over 16,800 tonnes/day, seed crushing capacity of 6,000 tonnes/day and packaging capacity of 12,900 tonnes/day.


Positive development for Wilmar and could boost TP, if true
● We are not too surprised by this news as Wilmar earlier indicated that it was looking at the possibility of listing other parts of the group following the successful listing of Yihai Kerry Arawana (YKA).

Based on Wilmar's 2019 annual report, we gathered its 50% share of investments in AWL was valued at US$176m as at 31 Dec 2019. AWL posted a net profit of US$65m in 2019 on revenue of US$3.2bn.

● We observe that listed large-cap FCMG companies in India trade at 2020 P/E range of 19x to 86x.

Applying various P/E ranges to our 2021F estimated net profit for AWL suggests potential market value of US$1.4bn to US$5.7bn for AWL. The final potential market cap depends on the IPO structure, market valuations, and future plans.


● Overall, we are positive about this news as the AWL listing will allow Wilmar to unlock value for shareholders should it decide to sell down some its existing stake in AWL and reward investors with special dividends.

Alternatively, the group could benefit through higher earnings growth prospects from AWL as the group raises funding to accelerate growth and earnings.

Our current SOP-based target price conservatively values Wilmar's AWL stake at 1x P/BV or US$176m only. There is potential upside of US$2.7bn (S$0.56/share) to our SOP at the higher end of our sensitivity analysis on market valuation.

Reiterate Add with unchanged SOP-based TP of S$6.15.


Full report here.