Excerpts from UOB KH report

Analysts: Joohijit Kaur & Clement Ho
Positioned For A Sequential Recovery; Valuation Is Attractive At 8.6x 2021F PE

With the gradual easing of lockdown measures in core markets, indicators including an improvement in mobility trends at shops and the recovery in retail sales suggest a gradual resumption of activities in markets that had been impacted by stringent restrictions in 2Q20.


Food Empire

Share price:
60 c

Target:
85 c
This mirrors our expectations of a sequential earnings recovery in 2H20.

Given its brand strength and the consumer staple nature of its products, FEH is attractively priced at 8.6x 2021F PE.

Reiterate BUY with a target price of S$0.85.

WHAT'S NEW
 Improvement in mobility trends in core markets as restrictive measures ease. To recap, the group's revenue from Russia fell 22% yoy in 2Q20 due to the stay-at-home measures implemented at end-Mar 20.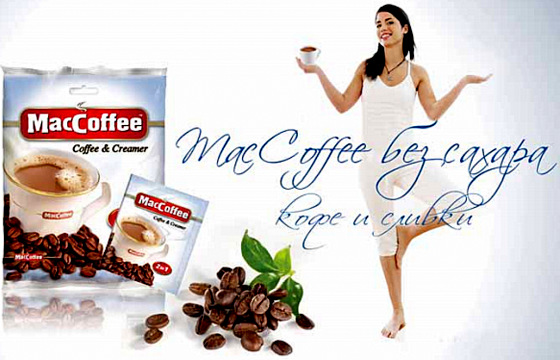 Food Empire's MacCoffee brand is a top-seller in Russia.
For most regions, footfall at shops plummeted as residences were confined to their homes, and food purchases were only allowed at shops closest to their place of residence.

Since Jun 20, Russia has gradually eased restrictions and a three-stage reopening plan was announced by the federal government with regional governors ultimately deciding how and when to proceed.

As of 9 September, 38 out of 85 regions are in the second stage while 35 are in the third stage.

With the gradual easing, data from Google shows an improvement in mobility trend at places such as grocery markets, specialty food shops etc (refer to next page). A similar pattern was observed in Ukraine where restrictions implemented in Mar 20 have been softened.

 Expect better demand with gradual recovery of retail sales in core markets. With the reopening of retail businesses in most regions, retail food sales in Russia rebounded with the pace of decline narrowing to -2.2% yoy in Jul 20.

This mirrors management's guidance in 2Q20 of sales slowly reverting to pre-COVID-19 levels.

Similarly, retail turnover in Ukraine bounced back in Jul 20, registering a yoy growth of 7.8% for the first month since Apr 20.

We are encouraged by the sequential recovery in these markets and our forecast accounts for a moderate 5.1% yoy decline in core earnings in 2H20 compared with -24% yoy (excluding forex gain) in 2Q20.

 Rise in ASP and cost rationalisation to mitigate impact from weaker currency. While the volatility in currency in its Eastern European market remains, particular the Russian Rouble, the group has raised selling prices of products to mitigate the impact.


"The implementation of the ASP hike started in Apr 20, and given that it is carried out in stages, we think the impact of the price hike would be more apparent in 3Q20 compared to 2Q20.
"Additionally, the group has also managed to contain cost, with admin expense being reduced by US$2m in 2Q20, forming 13.2% of sales compared to 14.2% in 2Q19."
-- UOB KH report
Given the consumer staple nature of its products, low price point and its market leading position, demand for its products is relatively price inelastic and is fairly resilient in the face of an economic slowdown, in our view.

 Sales fairly resilient in Vietnam. Sales in the group's second largest and fast growing market – Vietnam – have been relatively less impacted by COVID-19 and have performed fairly well.

While the group does not separately disclose Vietnam's sales, the group's Southeast Asia market (which includes business in Vietnam and Malaysia) registered a growth of 9.0% yoy in 2Q19, driven by the growth in sales volume in Vietnam.

Although there was a slight resurgence in cases in early August, movement restrictions were mostly limited to affected provinces. As such, we do not expect it to have a major impact on the group's operations and sales.


VALUATION/RECOMMENDATION



 Maintain BUY with a PE-based target price of S$0.85. This is based on 12.3x 2021F PE, in line with its long-term historical average (excluding outliers).

 Undemanding valuation for a market leader and consumer staple player. At current prices, the stock trades at an attractive valuation at 8.6x 2021F PE, a significant discount to peer average of 20x 2021F PE despite its market leader position in its core markets in Eastern Europe and growing presence in Vietnam.

SHARE PRICE CATALYST
 Stronger-than-expected recovery in volume.
 Accretive acquisitions.

Full report here.