"Furnaces" contributed this article to NextInsight


Sri Trang Agro's Q2 result -- what a performance!

If I am not wrong, the result beat every single analyst's estimation of its performance.

And it certainly beat UOB Kay Hian's forecast of 660m baht net profit by miles.

Revenue from its glove business and natural rubber products came in at 15,256m baht.

Net profit was 1,094m baht (+305% y-o-y).

If you include the net profit from a non-controlling associate, it comes up to 1,296m baht.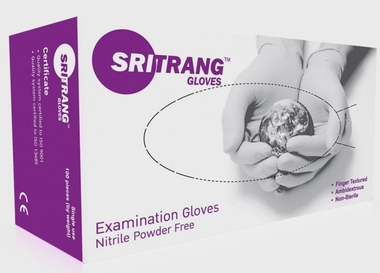 Sri Trang Gloves was spun off for a listing in Thailand in July 2020 and is now 56% owned by its parent, Sri Trang Agro.Excellent result I would say considering the fact that aside from its glove business, the other business segments should have suffered during 2Q when many economies were in lockdown mode.


I'm not entirely familiar with its upstream rubber business but rubber prices reportedly have bottomed in Q2 and are recovering quite well.

This means that 3Q result for its rubber business should be much better than in Q2.

Now on to its downstream glove producing business.

For Q2, Sri Trang Agro's 56%-owned Sri Trang Gloves (STGT) sold 7,414m pieces of gloves at revenue of 4,953.5m baht.

This works out to around US$21.47 per 1000 pieces. This is a ridiculously low ASP.

According to many reports, the July ASP for nitrile gloves in general was around US$60 per 1000 pieces.

Latex gloves went for around US$42 per 1000 pieces.

And according to Supermax results presentation, the OEM manufacturer selling price for nitrile gloves is around US$80 per 1000 pieces.

STGT produces 69% latex gloves and 31% nitrile gloves, which means they produced more of the lower priced latex gloves.

Still, US$21.47 per 1000 pieces is definitely too low -- and has lots of room to be raised going forward.

I read reports that the management will aggressively raise ASP from Q3 onwards to match its Malaysian peers.

This is a big positive because it means that STGT Q3 net profit growth is likely to be much more than its peers.


Q3 STGT net profit estimate
Assuming:
• Q2 production volume of 7,414m gloves for Q3
• Same product mix of 69% latex and 31% nitrile

• ASP of US$42 per 1000 pieces (Nitrile) (apply 30% discount to market price of US$60 per 1000 pieces)
• ASP of US$29.4 per 1000 pieces (Latex) (apply 30% discount to market price of US$42 per 1000 pieces)


I applied a 30% discount as I think STGT may not raise its ASP straightaway to match what its Malaysian peers are selling at. They could extend it to Q4.
We then derive Q3 ASP to be US$38.09 per 1000 pieces.

This means additional income of US$38.09 - US$21.47 = US$16.62 per 1000 pieces assuming its cost remains the same.

Net profit increase could be US$16.62 x 7,414m/1000 = US$123.22m or 3,835m baht.


Estimated net profit for STGT Q3 = 3,835m baht + 1,120m baht (STGT Q2 profit) =4,945m baht

Since STA owns about 56% of STGT, the amount attributable to STA is 56% X 4,945m baht = 2,769m baht.


Rubber prices have bottomed but I have no idea how to estimate the profit.

If I assume net profit of the STA rubber business to be the same as that achieved in Q1, then Q3 total net profit could be 2,769m baht + 432m baht = 3,201m baht or about S$141.5m.

The result for Q4 will definitely be much better than Q3 as ASPs continue to rise but let's just take the estimated Q3 net profit as a base for further calculation.


STA is a big-cap with a strong growth story, and is undervalued at 3X forward PE.

Prior to the release of 2Q results, Citi Research valued STA at 71 baht or S$3.14 per share, which is about 160% higher than its traded price of $1.21 last week.

Will Citi and other research houses up their target prices soon?
STA (stock price: S$1.21) was being valued on the SGX at about S$1.76 billion.


Using S$141.5m quarterly net profit, STA as a whole is being valued at forward PE ratio of $1.76 b / ($141.5m x 4) = 3.1 times.