"EngineerInvest" contributed this article to NextInsight. His previous article was: From N-Level to Masters, From $20k at 19 to over $1m at 33


Business / Story:
The HK-listed company manufactures and sells biopharmaceutical products for treating and healing surface and eye wounds, focusing on the domestic China market.

Their flagship products are Beifuji (sprays & powders to treat wounds & cosmetic plastic surgery), Beifushu (to treat eye conditions) and Beifuxin (stimulates the repair and regeneration of cells to treat bruises, burns, surgery incisions, etc.).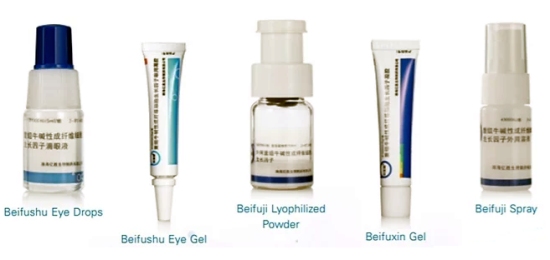 While most Chinese pharmaceutical companies focused on generic products in the early 1990s, Essex Bio-Tech focused on and became the pioneer in the use of recombinant DNA technology to develop their own unique series of biologics.

Apart from obtaining patents for drugs developed, Essex Bio-Tech is a major player (more than 50% market share from past data in [5]) in its niche areas and its products are selling at very affordable prices.

To illustrate, their Beifuji spray sells at more than 80 times cheaper compared to a competitor's alternative [5].

In 2019, Essex Bio-Tech was awarded second place in the National Scientific and Technology Progress Award.

Also, their Beifuxin gel has been added to the National Drug List for Basic Medical Insurance, Work-Related Injury Insurance and Maternity Insurance (the "NDL") issued by the National Healthcare Security Administration and the Ministry of Human Resources and Social Security of the PRC [6].

This is their fourth product listed on NDL.


Management / Shareholder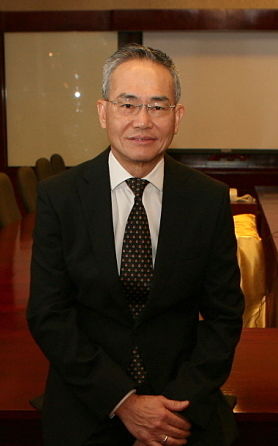 Patrick Ngiam is Chairman of Essex Bio-Tech which he founded in 1999. He is also Chairman and CEO of Singapore-listed IPC Corp.I like companies where the founders are the current management and shareholders of the company to show that they have more skin in the game.

Both Patrick Ngiam and his brother Benjamin founded the company two decades ago [7].

Substantial shareholders include notable funds like Fidelity Management & Research Co. Of course, Ngiam is the largest shareholder [8].

Financials
The company enjoys growing revenues, profits, cashflows.

Even while marketing its products affordably, it comes with an attractive 28.04% operating margin.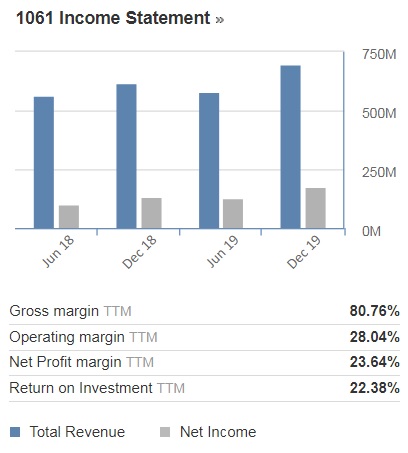 A very financially stable company with a Quick Ratio of 2.27, Current Ratio of 2.49 and Total Debt to Equity of 30.85% [9].

GuruFocus ranks its profitability 9/10 and 4.5 stars business predictability [10].


Dividends wise, the yield is less than 2% based on current price. However, I don't mind the low dividend.

This is because most growth stocks don't give out dividends. Will take it as a bonus if they do pay out.



Verdict
It is rare to come across companies like Essex Bio-Tech with stable financials, growing revenues, cashflow and with good operating profit margins.

Moreover, Ngiam bought 300k shares over the last 12 months at an average price of HK$5.06 [13].


On 23 June 2020, the company issued a profit warning due to COVID-19 significantly disrupting clinical operations of hospitals in PRC as it has prevented non-emergency patients from visiting hospitals and outpatient clinics [14]. The stock price tanked more than 8% on the same day.
A lot of companies have suffered in terms of profitability due to COVID-19, not just Essex Bio-Tech.

It is only during these uncertain times when good companies sell at cheap prices which led me to click the "buy" button at HK$4.85.

Just a small position though, under my "multiple small caps" asset allocation where I buy a number of small cap companies to spread out the risk.

Do note that there are risks of the share price tanking further (cheap can become cheaper). Not encouraging any trades & my positions might change without notice.

Just sharing the stock idea for reference, learning purposes only. Do not follow trade, practise due diligence and do check out our full disclaimer. I doubt COVID-19 will hinder us forever as history has shown that humans are always resilient to fight and recover from any crisis. I'm confident and hopeful that the world will win this battle against the pandemic.

I have also shared it on my Telegram and Facebook page.