Year 2020: I tendered my resignation.
I'm 35+.

Leaving my stable 6-figure per annum job as an engineer (it's really not too bad being an engineer) right after I bought a new car amid the COVID-19 outbreak left many of my friends in disbelief.

I got bombarded with many questions especially during Lunar New Year gatherings.

Questions like "Don't bluff, you received a better offer, right?" Actually yes, I offered myself a job of spending more time with my family, to do what I love and to improve my wellbeing.

During the 2018 Berkshire Hathaway shareholder meeting, Warren Buffett shared how to turn $10,000 into $51 million over many years through compounding.

I was lucky to have utilized Buffett's investment strategies -- I started investing at a young age and really witnessed the power of compounding in my own portfolio.

I started off with Singapore shares but have switched to Chinese shares as I believe that they have huge potential.


A Slow Beginning:

I had a slow start in life, taking a longer path during my academic years.

My English has always been poor >> have been getting Cs since PSLE.
​
I recall the many conversations my dad had with his acquaintances during Chinese New Year gatherings in Hokkien like "your son buay thak one" or "你的孩子不是读书的料". Not sure if they knew I understood Hokkien. Translated to Singlish "ai yah, your son cannot study one lah".

I could relate very well to the movie directed by Jack Neo "I Not Stupid" or "小孩不笨".
​
During a soccer match in secondary school, one of the express stream students mocked us normal academic students, saying that we could not study.

Eventually, my "gangster" classmate went up to that guy to teach him a lesson.

Although I did not do well in school, I experienced many memorable "happenings" that a typical student will not encounter.

"Happenings" like egg fights in class, spectating a gang fight just before the N level oral exam, playing basketball during classroom hours, home wrestling matches where my friend broke my bed!

Oh I almost forgot, as you can see on the above secondary school exam result slips, I flunked almost half of all the subjects taken that year with the worst result being 28.5/100 for my History exam.

Subsequently, I had a few glorious days as a NUS undergraduate. "Few glorious days" because I ended up dropping out in the first semester…
• 1996: PSLE 187/300
•

2000: N Level
•

2001: O Level (6 O level subjects)
•

2002: Diploma
•

2006: Advanced Diploma (Part-Time while doing NS)
•
2007: Entered and dropped out of NUS
•

2008: Started Electrical Engineering Degree in NTU
•

2011: Completed Electrical Engineering Degree (NTU)
•

2014: Completed Masters in Systems and Project Management (NTU, Part-Time)
"You don't need to be a rocket scientist. Investing is not a game where the guy with the 160 IQ beats the guy with a 130 IQ. Rationality is essential."
– Warren Buffett

I kind of wasted 2 years as compared to most graduates: a year from taking N level and another as a dropout.

This was 2 years of income that I could have saved and invested.

Nevertheless, I am still grateful to be able to graduate with a bachelor's degree from NTU and even moved on to a Master's Degree (CGPA:4.25/5).

It was one of my proudest moments because I have made my parents proud. Just like the stock market, my academic years had been a roller coaster.

What triggered my interest in investing?

My dad was a businessman who made a small fortune by importing and exporting household wares.

In 1996, he purchased multiple properties, mostly using profits generated from the business. Soon after, the unfortunate event happened >> the Asian Financial Crisis.

In addition, widespread fear of an economic meltdown caused a huge withdrawal of credit, leading to a further credit crunch.

My dad fell ill from sleepless nights, worrying that he could not meet monthly property loan payments. We nearly went bankrupt.

Eventually, the properties had to be sold at a huge loss. We also had to downgrade our residence from a landed property in Kew Walk to an HDB flat in Geylang.

It was almost a "reset" for my father's career, and my family's assets took a huge hit from the Asian Financial Crisis.

This led me to realize the importance of money and not to invest at the wrong time. Imagine if my dad had bought the properties during the Asian Financial Crisis instead. The difference!!
​
From then on, I started to develop an interest in making money. I read numerous books on investments, biographies, and businesses.

Many sources advocated the same idea. The idea was to generate as many sources of income as possible.

I started to sell foldable bicycles, sold flowers on Valentine's Day, sold recyclable wood decking.

I ventured into website development, e-commerce, etc. I gave private tuition. Furthermore, I lived like a peasant, way below my means.

I ate at home, took public transport and saved all my ang bao money.

This helped me to amass a savings of close to $20,000 at 19 years old. From this, I took $1,942.50 (10% of what I owned) and (blindly) bought my first stock >> Creative Technology at $19.10.

The charts show that it went up to $60+ per share.

I rushed the purchase as I had thought that it was a huge bargain. It was not… Creative Technology eventually crashed below $10 per share. I had disregarded all the principles I learned from the numerous books I read. Another painful lesson. Weirdly and thankfully, I did not give up.

MY FIRST POT OF GOLD

I ate grass for the next few months after the poor decision. 10% poorer, I decided to review what went wrong. It was so confusing.

One school of thought had a strategy to buy high and sell higher.

Another had a strategy to buy low and sell high.

Both had facts to prove their strategy was sound. I could not consolidate the two.

Mainly, I did not understand the difference between trading and investing >> There was very limited information on the internet then. Furthermore, some books did not seem to have a sound strategy to investing as they looked at only a specific aspect of the company which was far from sufficient.

There were 1001 investment strategies by different experts, there were strategies that contradict each other, there were financial terms I could not understand, etc. How is it possible to learn everything?
​
Fuelled by my passion to earn money, I chanced upon Forbes list of richest people in the world.

Warren Buffett was the 2nd richest man and I thought to myself: Since it is not possible to read every investment book, why not just focus on his strategy?


Ferocious reading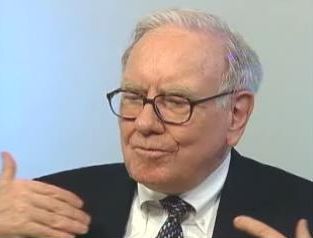 Warren Buffett

"Learn from the best. I began reading ferociously about Buffett's strategy written by different authors and memorized all his investment principles by hard.

"I even got my friend's tutor for a 1 to 1 tuition on the financial terms that I could not understand. I was very excited to try the new strategy."

-- EngineerInvest.com
Subsequently, my stock picks and hit rate improved. I started to see the numbers in my investment account grow from a capital of $20,000. I was grinning from ear to ear, a very smug face.
​
One of my favorite tips from Warren Buffett: To be "fearful when others are greedy and greedy when others are fearful."

I made use of every economic crisis to my advantage such as the subprime mortgage crisis and China debt crisis.

To be honest, buying shares during those times was stressful. I had many illogical thoughts.

I spent many sleepless nights thinking if prices would crash more after I bought, losing more money. I was worried the market wouldn't recover.

Will I have to eat grass again? At the same time, I was considering buying more shares. It was an emotional roller coaster. However, I stuck to the strategy.

Some of my good buys: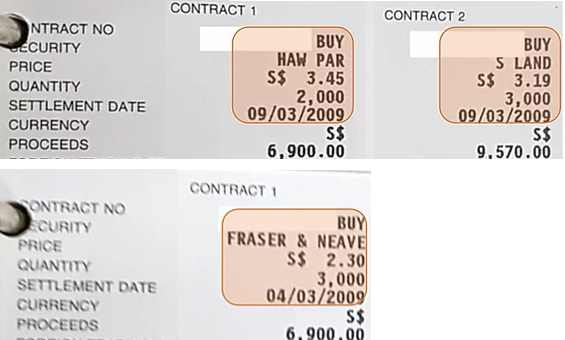 Some of my purchases were made at the exact bottoming out price during the subprime mortgage crisis (Jan to Mar 2009).
​
My initial plan was to pursue a finance-related degree and seek a career in an investment firm doing what I love.

However, due to my poor results (PSLE 187/300, N level, etc), I could only study Electrical Engineering in Poly & Uni.

After graduating from NTU (Year 2011), I was lucky to land a job in a reputable oil company that provided me with above average salary with their typical 9 months bonus (before the oil crisis).

While keeping my expense low and investing the rest, my portfolio grew at a faster pace to a total of SGD$750,000 from the stock market by consistent re-purchasing of more shares using dividends, salary, capital gains, etc.

My net worth was slightly over a million as of Dec 2017. Check out >> my Portfolio
​
My first pot of gold.
​
Disclaimer: I am not a CFA (Chartered Financial Analyst) Charterholder and do not have any finance-related qualifications.
I did not achieve thus far by my own strength. Thank God, I was very blessed with a wonderful family who believed in me.
The real-life story of janitor Ronald Read who amassed $8 million by investing in stocks, gave millions to a hospital and library. He proved that you do not need to earn a big paycheck to become a millionaire.




"Seizing the opportunities then offered does not require great intelligence, a degree in economics or a familiarity with Wall Street jargon such as alpha and beta."
– Warren Buffett

This article originally appeared in EngineerInvest.com and is republished with permission.