Excerpts from KGI report

Analyst: Amirah Yusoff
• Appealing value. We initiate on SMG with an
OUTPERFORM rating, and a target price (TP) of S$0.34
based on a conservative 11x FY21F P/E.

Our TP represents
a total upside of 39.0%, inclusive of FY21F dividend yield of
1.4%.

S'pore Medical Group

Share price:
25 c

Target:
34 c
•

SMG continues to gain traction in Singapore, with a
multitude of brands and clinics, and with little
concentration risk.

While its focus remains on the women's
and children healthcare vertical, it has also successfully
diversified its revenue streams into segments such as
Dental, Diagnostics, and Ophthalmology.

•

Overseas ventures into Indonesia, Vietnam and Australia should pay off well.

As these ventures take off and are able
to contribute positively to SMG's earnings, we expect a
visible rerating of its share price.
In Singapore, SMG has solidified its presence as a leading healthcare provider, with four main pillars, namely Aesthetics, Diagnostic Imaging & Screening, Oncology and Women's and Children's Health.

Its Aesthetics segment
include the renowned SW1 Clinics in Paragon and a new
second clinic in OUE Downtown Gallery, and LSC Eye Clinic,
also in Paragon.

Within the Diagnostics segment, overall
business growth has been steady at its two diagnostic
centres located at Paragon Medical Centre and Novena
Medical Center under the Lifescan Imaging brand.

Its
Women's and Children's Health segment is also underpinned
by well-known and trusted brands such as Astra Women's
Specialists, The Obstetrics & Gynaecology Centre and the
Kids' Clinic.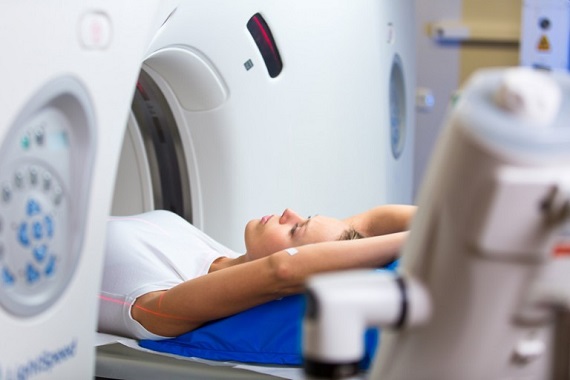 "With a diverse network of specialist healthcare services in
key locations such as Paragon, Punggol and Bishan, we think
that the Group's ability to promote cross-selling
opportunities among its segments are enhanced and will be
a catalyst for organic growth locally."
-- KGI report
Internationally, we see positive tailwinds in each of the countries for the businesses that SMG has invested in over the last decade.

In Indonesia and Vietnam, a booming middle class, a relatively young population, and strong economic growth will continue to boost demand for private healthcare and services beyond the essential.

With younger consumers exhibiting greater levels of sophistication, and demanding higher-quality medical treatments, we believe that SMG's strategic expansion into these markets is spot-on.

In Australia, with disposable income at an all-time high and supportive government policies, fertility treatment is not only accessible, but sought after.

Infertility is said to affect about 1 in every 6 Australian couples of reproductive age according to Health Direct Australia, but with IVF success rates climbing, the University of New South Wales (USNW) reports that one in 25 Australian babies are now born via IVF.

SMG has been aggressive and will continue to be aggressive in expanding its footprint across Asia-Pacific through various joint ventures (JV) and associates; with Asia-Pacific's developing healthcare landscape expanding at a rate almost double that of the rest of the world over the next decade, we believe that SMG is primed and positioned for success.

Also in partnership with its largest shareholder and partner CHA Healthcare Singapore Pte Ltd (an international subsidiary of leading Korean healthcare group CHA Health Systems), we believe that the duo will catalyse SMG's growth to become a part of the largest fertility and women's health platform in the Asia Pacific region.


Valuation & Action: We initiate on SMG with an
OUTPERFORM rating, and a target price (TP) of S$0.34.

We
assigned a fair, given the limited downside risks, but
conservative 11x FY21F P/E based on its 1-year historical
average and more than 30% discount to its peer averages, as
we remain cautious about the extent of impact of Covid-19
on the Group's performance, in Singapore and overseas.

Risks: Longer than expected recovery from Covid-19
disruptions in Singapore and its overseas associates given its
slight dependency on medical tourism, execution risk.

Full report here.