Excerpts from CGS-CIMB report

Analyst: William Tng, CFA


Add - on track for a record year
■ AEM provided its 1Q20 update yesterday with record sales/net profit of S$147m/S$36m.


AEM

Share price:
$2.37

Target:
$3.10
■ The company maintained FY20 revenue guidance at S$360m-380m. We think probability of upward revision is high as we go into the year.

■ Reiterate Add with higher TP on lowered operating expenses assumptions.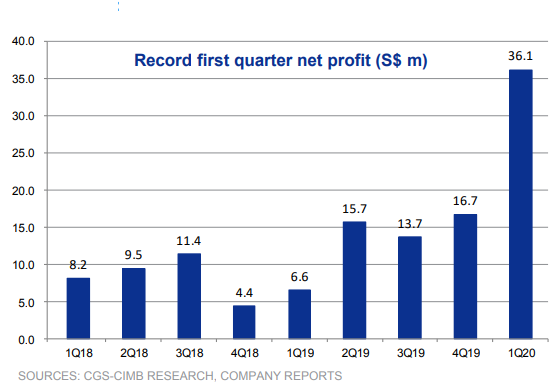 A new record
AEM released its voluntary 1Q20 update yesterday (the company has ceased quarterly reporting).

1Q20 revenue (S$147m) and net profit (S$36m) were a new record since the earnings recovery from FY17.

Given the higher revenue, net profit margin was also at a record 24.6%.

There was an S$2m exchange gain in the quarter. To put this into perspective, AEM reported net profit of S$32m/S$34m in FY17/FY18.

1Q20 net profit represents 68% of FY20's reported net profit and forms 59% of our full-year forecast.

2Q revenue to ease qoq
AEM has guided that 2Q20 revenue may fall qoq due to a reduced workforce as social distancing measures kicked in during the quarter.

Revenue should then catch up in 3Q20. However, AEM still expects 1H20 revenue to reach an all-time high.


Long-term outlook positive

Non-Intel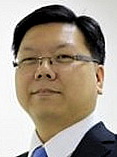 "Non-Intel business may contribute more next year.
In 1Q20, non-Intel business accounted for 2% of revenue. Non-Intel business was 7% of 1Q19 revenue due to delayed orders from Intel in late 4Q18. We believe Intel will still account for the bulk of AEM's revenue but progress in non-Intel accounts, the revenue contribution from these customers may increase in FY21."

-- William Tng, CFA (photo)
analyst, CGS-CIMB
We believe the shift to telecommuting, work-from-home and virtual learning (due to Covid-19) which has created an increase in demand for semiconductor chips for servers, PCs and notebooks is here to stay.

This, in addition to the industry becoming increasingly aware of the significance and benefits of system-level testing to test more advanced chips will be a boon for AEM.

AEM's Hybrid Test Handlers will likely see more deliveries in FY21.


We reiterate our Add call with a higher TP of S$3.10 based on Gordon-Growth derived P/BV multiple of 4.48x (previously 4.05x) as ROEs expand further given our earnings upgrades (due to lower operating expense assumption).

We lift our FY20-22F EPS forecasts by 13-14% as we lower operating expenses given the guidance from 1Q20 update and to reflect the higher share base.

Re-rating catalysts are further increase in FY20 revenue guidance (as order book was last updated in Feb 20) and better-than-expected profit margin.

Downside risk is further delivery delays due to lockdowns/movement restriction extensions

Full report here