Date: 23 April 2020
Webcast

Shareholders submitted questions in advance of the AGM, and the answers were provided by Food Empire on the SGX website. A selection:

Q: Referring to the Executive Chairman's Message: Currently our core businesses are largely unaffected by the outbreak as the nature of our products are mainly for home-based consumption. However, going forward, we may encounter some temporary disruptions in both our production and sales due to the lockdown imposed in several countries which may restrict business operations and the movement of goods and people Can the Company give further details on the current disruptions faced due to the lockdown as on 15th April? Also can the company comment on how it is planning to overcome these disruptions via supply chain inventories?

A: When the Chairman's Message was first crafted, we see lockdowns in certain countries like China and Korea. In the weeks following, global infections and fatalities rose tremendously, resulting in more lockdowns and movement restrictions.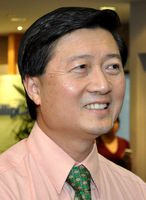 Executive Chairman Tan Wang Cheow.Operations are largely curtailed on a global scale. We are facing similar difficulties in many markets with the closure of retail shops and supermarkets and restrictions in distribution of goods and operating of factories.

We have applied for permits to run our various factories in Russia, Ukraine, Malaysia, Vietnam, India, etc. In most cases we were granted permission to operate albeit at lower capacity in terms of manpower.

We have tried to keep our distribution moving within restrictions set. To add, under lockdowns imposed by most countries there will always be drop in retail sales as consumers will prioritize grocery and medical purchases over all other products.

However, we do not expect the lockdowns to be in effect for longer than a few months.

During the lockdown phase which is currently what we are facing, we will try to prioritize supplies of core SKUs and also work with main groups of retailers to maximize coverage.



Q: Can the Board share on what specific factors at Food Empire will it consider in sustainability of Special Dividend of 1 cent for Financial Year 2020 and beyond? At what stage, would the current Covid-19 crisis impact the Special Dividend plans?
A: The Group achieved a record year and a good set of results in FY2019. In recognition of our shareholders' support, the Board decided to propose a higher payout in line with higher profits.

Special Dividend is sustainable as long as the Group continues to achieve good results and its cash flow supports our planned expansion and provides a buffer for the immediate future and any eventuality like this Covid-19 pandemic.

As we operate mostly in emerging countries with volatile currencies, we also have to make sure that businesses are in a stable state, taking into account global macro-environment and the economic conditions of the countries where we operate.

Currently, it will be difficult to estimate the longer term impact of Covid-19 but most economists and companies worldwide generally expect things to be normalized in 2021.

We also believe that F&B companies will be able to stabilize the operations and get into recovery and growth phase from 2021 onwards, assuming that lockdowns will be eased in phased manner over the next few months.


Q: How has the current lockdown affected Food Empire's ability to procure raw materials (e.g. coffee beans)? How large an impact will this have on Food Empire's ability to continually produce its instant coffee powder?

A: The lockdown has not significantly affected Food Empire's ability to procure raw material. There were some logistical challenges resulting in delays in shipments but the Group continues to receive ingredients necessary for continuous production.

Q: Malaysia has implemented a lockdown that has lasted for more than a month. Is Food Empire's Non Dairy Creamer plant operating during this period?

A: Yes, it continues to operate with around 50% manpower. Output is also affected and things will only stabilise when the situation normalises.


Q: We have diversified from Russia, Ukraine and CIS countries market but it still takes up about 60% of revenue? Is there a target that the Company is aiming at to bring it down further? (50%? 40%? 30%) and the projected timeline to do that?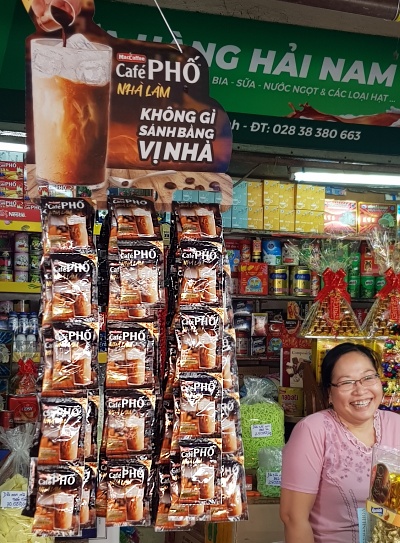 Food Empire has successfully penetrated Vietnam market with its Cafe Pho product and broadened its product range. NextInsight file photoA: We are aware of our dependency on a few core markets and we have sought to rectify the imbalance over the last 8 – 10 years. Currently the Group has diversified geographically through organic means and as it can be seen, it takes a lot of time and investments to do so.

Market building is not an easy task and we do not have a target percentage nor a timeline for that. Once Covid-19 situation stabilizes and we can operate normally, achieving results similar to 2019 levels, we will continue to pursue M&A as a strategy to expedite our diversification efforts, in addition to our organic expansion.

Q: Can you share the company's growth plan for the next 5 to 10 years?

A: Post Covid-19 when things return to normal, the Group has plans to drive organic growth across all its core markets. We have also announced plans to invest in the expansion of NDC and Instant Coffee manufacturing units, which will assure the Group's growth over the next 5 years.

Additionally we will pursue appropriate M&A targets to expedite our growth and diversification efforts.


The full Q&A is here.