Jeremy Peh contributed this article to NextInsight


IPS Securex, a unique SGX small-cap listco in the homeland security space, secured a strong order book of $25m in 2019. The breakdown:
• 15 Jan 2019 - $19.1 million Letter of Award
• 12 Feb 2019 - $1.16 million Purchase Order
• 8 Mar 2019 - $1.09 million Letter of Award
• 10 Oct 2019 - $754k Purchase Order
• 6 Dec 2019 - $3.6 million Maintenance Order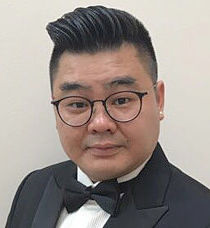 Kelvin Lim, CEO, IPS Securex.Its current outstanding order book should be much higher if we consider two large contracts secured in 2015: a USD54.75m contract announced on 29 Apr 2015 and a USD64.46m contract announced on 14 Dec 2015.

From the order book and the 1HFY2020 profit of $0.8m, the worst seems to be over for IPS when the share price traded as low as 4c just weeks ago.

It has since hit as high as 9+ cents.
Stock price

8.9 c

52-week range

2.1 – 9.2 c

PE (ttm)

--

Market cap

S$44 m

Shares outstanding

484.8 m

Dividend
yield (ttm)

--

1-year return

76%

Source: Yahoo!
Of particular interest to me is the large contract of $19.1m secured on 20 Jan 2019 and the subsequent announcement of a variation agreement of $8.4m on 9 Jan 2020.

This is for a system project which I think it is likely to be the IPS's Cargo Scanning System, Leidos, which scans trucks, cargo containers, cars and other vehicles for weapons, nuclear material, narcotics, undeclared goods and other contraband at cargo terminals, border crossings, military facilities and other checkpoints.

The latter announcement on a variation agreement is significant as it showed that IPS has the capability to deliver a large contract successfully, unlike those 2 large contracts announced in 2015 and no update on them has been made since then.

Based on the large installed base of Leidos scanners which are reaching replacement age of more than 10 years, we can estimate that the potential order for this scanner alone could be large for IPS.

If IPS is able to secure another contract for the Leidos scanner in 2020, we should see its share price re-rate.



IPS has secured the first Accipiter Radar for USD1.16m on 11 Feb 2019.

This is a significant development as the Accipiter Radar System can offer multi-functions for the owner of a critical asset to protect against hostile intruders including drones as well as airport against wild-life.

As far as I know, there is no such AI-based radar system which can help owners to detect and identify intruding objects, and adopt counter-measures with other IPS systems (meaning more sales).

The market potential is huge for both military and commercial applications. This is an interesting area to watch.


Yatai Security & Communications, which was acquired four years ago by IPS, has shown signs of a strong turnaround with a good order book and revenue.

IPS management team has been able to integrate the acquired entity into the group successfully. With this, we can expect IPS to start looking for other synergistic M&A targets to acquire.


A similar system integrator could be Singapore-listed Starburst which has been trading at $100m market capitalisation over the last 2.5 years.

With the turnaround and potential, would IPS be able to trade toward this target?

The next price upgrade may come if IPS can secure contract for another scanner or accipter radar system, or report strong revenue/profit for this quarter.