Excerpts from DBS Research report

Analysts: Lee Keng LING & the Singapore Research Team


Recovery intact


• Recovery in the semiconductor sector panning out as expected, recent data points confirm our bullish view

• Anticipated rebound in memory chips to provide further upside for semiconductors

• Recovery in semiconductors benefitting the whole technology value chain, including component makers, software, packaging

• More upside to +2SD valuations for pure semiconductor plays – AEM (BUY, TP: S$2.38), UMS (BUY; TP raised to S$1.16).

No change in TPs for diversified plays - Frencken (BUY; TP: S$1.06), Fu Yu (BUY; TP: S$0.35)


Recent data points confirm our bullish view on semiconductor sector. Recent data points for the semiconductor industry reinforces our view back in October last year of a turnaround in this sector.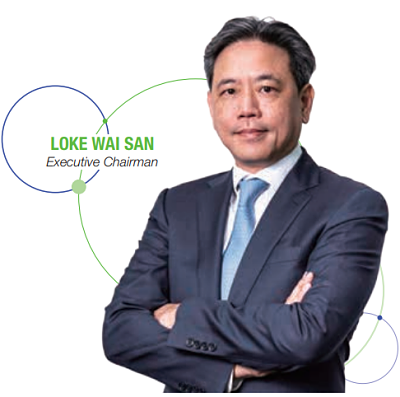 Loke Wai San of AEM Holdings.
Photo: Annual reportThe semiconductor shipment and billing data continued to charge higher, while inventory destocking continues. Anticipated rebound in memory chips to provide further upside for semiconductors.

Memory prices slumped in 2018/2019 as supply outpaced demand but in recent months, prices have been stabilising. A recovery in prices and demand would support further upside for the semiconductor sector.

New technologies (5G, artificial intelligence, virtual reality, augmented reality) and new demand are expected to drive the growth for memory chips. Recovery in semiconductor benefitting the whole technology value chain.

A recovery in the upstream semiconductor segment should filter down to other segments in the mid to downstream space – electronic components (e.g. display, capacitors), software and electronic packaging, driven by new technologies and new demand.


More & more
"New technologies and new demand are expected to drive the growth for memory chips. The momentum will increase as 5G connectivity, artificial intelligence, deep learning, and virtual reality in mobile, data center and cloud-computer servers, automotive, and industrial markets are expected to drive demand higher."

-- DBS report
More upside to +2SD valuations for pure semiconductor plays. In terms of valuation for the upstream semiconductor players AEM and UMS, given the expectation of a continued recovery in the semiconductor space and anticipated upturn in the mid-down stream segment, we expect the stocks forward PE to re-rate to +2.0 SD on FY20F earnings.

During the last semiconductor upcycle in 2017/2018, the PE valuations shot beyond the +2SD level.

Thus, we believe +2SD is a fair valuation peg.

We have maintained our TP for AEM at S$2.38, and raised UMS to S$1.16.


Maintain earnings forecasts and valuation methodology for Frencken and Fu Yu. No change in Frencken's TP of S$1.06, which is pegged to 10x FY20F PE, a 20% discount peg to peers' average given Frencken's smaller scale.

Fu Yu's TP of S$0.35 is pegged to FY2020F forward PE of 16.0x (+1SD).


Full report here.