Excerpts from RHB report. The top picks are UnUsUaL, Oxley, and CSE Global. You can read about UnUsUal and Oxley in the full report. Below are excerpts on CSE.

Analysts: Jarick Seet & Lee Cai Ling

CSE Global is a systems integrator, focusing on the provision and installation of control systems, as well as communications and security solutions. The firm provides services to the oil & gas, infrastructure and mining industries. CSE has an international presence spanning the Americas, Asia-Pacific, Europe, the Middle East, and Africa. The company operates a network of 39 offices in 17 countries with a team of more than 1,000 employees.


Highlights

Accretive acquisition of Volta, which is a custom-engineered electrical equipment centre solutions provider.

For a price tag of SGD34.8m – based on a FY18 net profit before tax of SGD6.9m – this translates into c.6.7x P/E (NPAT), which is highly accretive in nature.


CSE GLOBAL

Share price:
47 c

Target:
69 c
However, CSE Global is likely to gear up as a result of the purchase.

If we assume the group will undertake the acquisition fully funded by debt, PAT should be SGD4.1m due to the additional financing costs.

This will translate into c.8.4x P/E – which is still an undemanding valuation.

An attractive dividend yield of 5.9%
The group has guided for a full-year dividend of 2.75 SG cents, consistent with FY18.

Net cash position of SGD8.6m as at 30 Jun 2019 was down from SGD34.8m as at 31 Mar 2019 mainly due to working capital purposes.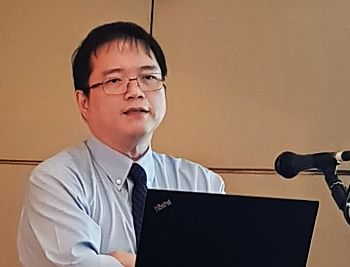 MD of CSE: Lim Boon Kheng. NextInsight file photo Operating cash flow is expected to increase by end-FY19F.

Order intake increased 22.6% to 193.9m in 1H19 and flow business remained strong. Its outstanding orderbook of SGD188.1m as at 30 Jun 2019 was at its highest in the last six quarters.

GPM remained resilient at 27.8% (+90bps) in 1H19.

Operating profit of SGD12.1m (+6.3% YoY) was due to higher gross profit, partially offset by higher administrative and marketing expenses, as well as one-off professional fees related to acquisitions.

Full report here.