Excerpts from Maybank KE report

Analyst: Gene Lih Lai, CFA


Favourable industry signs; maintain BUY
A tech industry publication says that AEM's key customer is stepping up orders for EUV (extreme ultraviolet lithography) equipment.


AEM

Share price:
$1.16

Target:
$1.50
This suggests the customer's 7nm chips are on track for 2021, as EUV is a critical enabler for this node.

Aside, semiconductor players like Qualcomm are increasingly aware of the benefits of SLT (system level test) and may become potential AEM customers.

We see EPS upside for AEM for FY20-21E, from:
i) frontloading of some equipment to 2020; and
ii) contributions from its hybrid project and Huawei.

Maintain BUY and ROE-g/COE-g TP of SGD1.50 (3.2x blended FY19-20E P/BV).
Customer stepping up preparations for 7nm chips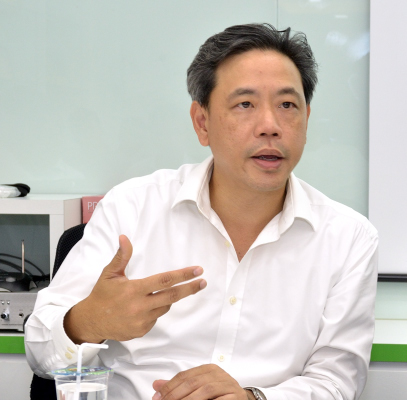 Executive chairman Loke Wai San. NextInsight file photoIn Sep 2019, AEM's key customer reiterated its optimism on the launch of 7nm chips in 2021.

A Digitimes' report dated 20 Sep 2019 corroborated this, suggesting that this customer has been stepping up orders for EUV equipment since Aug 2019.

EUV requires an order lead time of 18 months, according to manufacturer ASML (ASML NA, Not Rated).

As AEM has seen increased equipment orders at its customer's new nodes, we think some 2021 orders may be front-loaded to 2020 (link to scenario analysis). HDMT equipment's order lead time is around five months.


Industry waking up to need for SLT
Separately, Qualcomm (QCOM US, Not Rated) is hiring system-level test engineers.

This comes shortly after its Mar 2019 announcement that it may introduce high-volume SLT "in the future".

Qualcomm apparently believes that test costs can be optimised if:
i) enough content can be shifted from functional tests to SLT; and
ii) if the SLT approach is massively parallel.

AEM's AMPS accommodates both functional and system-level tests and is also massively parallel.


AMPS' value proposition vs peers'




This contrasts with its competitors' approach, which currently positions SLT as an "additive" process to functional tests – so that their SLT offerings do not cannibalise presently-lucrative traditional businesses.

A risk to our forecasts is any severe drop in demand for AEM's key customer's chips while strong FY20E guidance could be a catalyst.AEM believes that the most effective way of lowering testing costs is by reducing or potentially eliminating functional tests in the long run.


Full report here.