Food Empire Holdings has won its inaugural Sustainability Award at the SIAS 20th Investors' Choice Awards for its commendable sustainability efforts and initiatives.

Over 700 companies were rigorously evaluated based on numerous criteria, including framework, materiality assessment, stakeholder engagement, leadership and culture, ESG practices, and Thomas Reuters scores.



Nominees were further streamlined through a screening by Singapore Corporate Governance Award (SCGA) Selection Committee Members while taking into account feedback from retail investors, funds and high-net-worth investors.


Food Empire said the prestigious award is a reflection of the Group's commitment to its people, its principles and the planet.

"Specifically, the Group's ability to create sustainable value for its stakeholders has always been at the forefront of its day-to-day operations.

"Universal values such as ethics, integrity, business resilience and environmental protection are strongly emphasised upon, in all of the Group's geographical markets as well as business segments of exposure," said Food Empire.

For instance, in addition to country-specific energy initiatives and policies, Food Empire has stringent work safety measures and fair employment practices as part of its good corporate practices.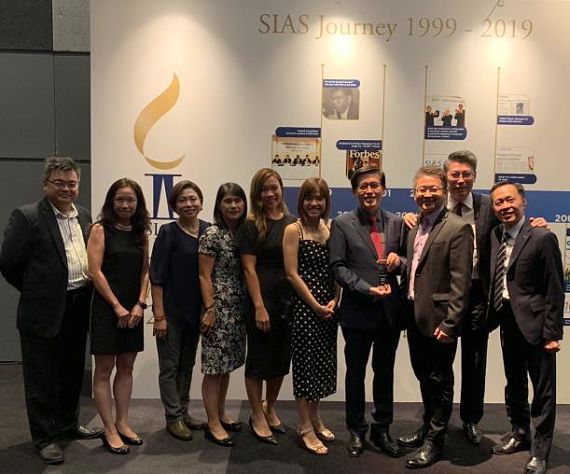 Food Empire chief operating officer Tan Joon Hong with CFO William Fong (on his left) and some Food Empire staff. Photo: Company

Commenting on the win, the Group's Executive Chairman, Mr Tan Wang Cheow, said, "We are honoured to receive this prestigious award. This recognition is an affirmation of our continuous efforts in implementing environmentally and socially responsible practices.

"As a leading food consumer company, we will continue to create greater long-term value for our stakeholders."