Assoc Prof Mak Yuen Teen wrote a long article "It's time SGX and sponsors get tougher with firms looking to list" in Business Times on 6 Mar 2019. In it, he cited several companies, including Sim Leisure Group. The latter subsequently responded with a clarification published on the SGX website. No doubt, Sim Leisure's business is one of a kind on the Singapore Exchange and greater clarity can only be welcomed.

A/P Mak Yuen Teen: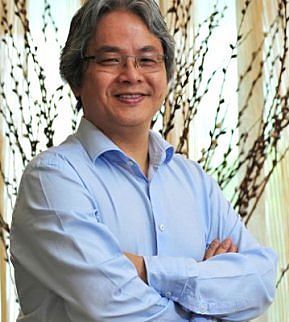 A/Prof Mak Yuen Teen of the NUS Business School.On Jan 4, 2019, The Business Times published a report titled "All fun, no fear for Sim Leisure Group" about the proposed listing of Sim Leisure Group (SLG) on Catalist, with Zico Capital as the issue manager and sponsor.

SLG operates what appears to be "back-to-basics" theme parks in Penang. It was hoping to raise funds for its first theme park in China, with some of the proceeds to be used for working capital for its Penang theme parks.

It said the parks would have no roller coasters, but that the chief executive had expressed hope that, despite this, the stock would soar upon listing, and hinted at plans to expand to Asean and conquer the world.
In a Bloomberg interview in October 2018, the CEO said the sale of new and existing shares could raise between US$10 million and US$12 million. In the end, the company raised only US$5.81 million from a placement, with US$5.6 million used to redeem redeemable convertible preference shares and the remaining for listing expenses.

The company announced that none of the IPO proceeds will go towards expansion and working capital but nevertheless expressed confidence that "this would not have a material adverse impact on its operations and business plans". Really?
To start with, even if it was successful in raising between US$10 million and US$12 million, how realistic are its touted plans of expanding to China, Asean and the rest of the world, taking into account the kind of theme parks it was operating? Is anyone involved in all these IPOs even asking the most basic questions about viability and why a company is listing on SGX?
Not surprisingly, it has turned out that while customers of SLG's theme parks have nothing to fear - given their lack of roller coasters - this is not the case for investors, as its share price plunged by 23 per cent on its first day of trading.

NextInsight notes:
1. The IPO proceeds were S$5.81 million, not US$5.81 million. Likewise, S$5.6 million, not US$5.6 million, was used to redeem the RCPS.
2. The Bloomberg article quoted Mr Sim saying S$10 million - $12 million, not US$10 million to US$12 million.
3. The share price of Sim Leisure Group last traded (15 Mar) at 21 cents, or 1 cent lower than the IPO price of 22 cents.
4. The BT article shed light on the capex needed for ESCAPE parks: He describes his model as low tech, high fun, allowing SLG to keep its capital expenditure low. For example, it does not need to pay for large mechanical rides or intellectual property rights to movie characters. In addition, the type of land required is hardly prime real estate; Escape theme parks are best constructed on hilly land, with lots of trees and natural greenery. "I can build an entire park where some of these theme parks can build one attraction, and a rollercoaster can cost up to the budget of my whole park," Mr Sim said, noting that a big mechanical ride alone can cost US$20 million. In contrast, he funded his first Escape theme park with RM8 million of his own money.


♦ Visitor boost from new ESCAPE Gravityplay; internal cashflow and external financing for growth
Sim Leisure Group:
As stated in the Offer Document, the priority in the use of the Company's IPO proceeds was to fully redeem the outstanding redeemable convertible preference shares ("RCPS") that were issued and allotted by Sim Leisure Escape Sdn Bhd to Penang Development Corporation ("PDC") in 2016 to fund the development of ESCAPE Waterplay.

As announced by the Company on 5 March 2019, the outstanding RCPS (including any accrued dividends) have been fully redeemed.

Following this redemption, the Group no longer has any debt on its balance sheet other than hire purchase borrowings of less than RM0.10 million, and will be able to enjoy savings in finance costs which had amounted to RM0.77 million for 1HFY2018.

The Board wishes to assure shareholders that, notwithstanding the fact that the IPO proceeds have been utilised to fully redeem RCPS and to fund listing expenses, there would not be any material adverse impact on the Group's business operations and plans, particularly in view of the expected business boost from increased visitorship to its existing theme parks and the impending commencement of operations of ESCAPE Gravityplay in the first half of 2019.


Furthermore, the improved financial position following the full redemption of RCPS is expected to augur well for the Group's operations.

As outlined in the Offer Document, the Group has plans to expand its existing theme park operations in Penang as well as expand into new geographic regions outside of Malaysia in the ASEAN region and the People's Republic of China through joint ventures and/or strategic alliances.

In this regard, the Company had entered into a non-binding memorandum of understanding with Fei County Wonder Stone Characteristic Town Development Co., Ltd on 1 September 2018 to undertake the design and operation of a theme park in Linyi, the People's Republic of China.

The Board would like to reiterate that the Group expects to fund its business strategies and expansion plans using internal resources and/or external financing.

Barring unforeseen circumstances and subject to economic and market conditions as well as available opportunities, the Board does not foresee any difficulties with implementing the growth strategies of the Group, by leveraging the scalable and proven profitable business model of the Group's ESCAPE theme parks.

The Company will continue to apprise shareholders of any material developments on future corporate actions and growth initiatives via the SGXNet.