Alliance Mineral Assets, which is dual listed in Singapore and Australia, made a key announcement today.

Points include: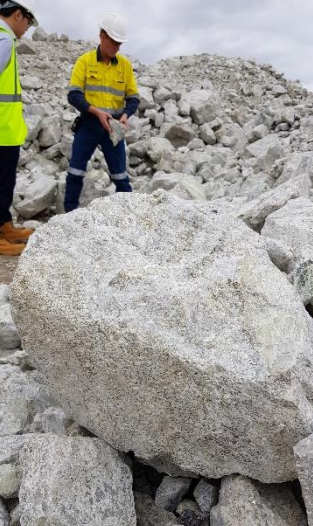 At Bald Hill: Pegmatites (rock-like objects) are mined and go through Alliance Mineral Assets' plant facility to be processed into lithium concentrate.
Photo by KGI Research♦ Lithium offtake agreement revised: Burwill Holdings will transfer its offtake rights to Jiangxi Bao Jiang Lithium Industrial, a 50-50 JV between Burwill and the Jiangte Electric Motor Company.

♦ Alliance will, instead of a US$880 per tonne fixed price, will sell at a market-linked price of between $US680–1080 per tonne until December 31, 2022.

♦ Alliance plans to supply 80,000-100,000 tonnes of lithium in 2019, the first 10,000 tonnes of which will be purchased by JBJLIL. This target will then increase to 100,000–140,000 tonnes in 2020–2022.


Stock price

25 c

52-week range

21 – 46 c

PE

--

Market cap

S$326 m

Shares outstanding

1,305 m

Dividend
yield

--

1-year return

-45%

Source: Bloomberg
♦ Alliance is currently negotiating with potential offtakers to widen its customer base as Burwill has relinquished its exclusivity rights and pre-emptive rights to Alliance's production.

Offtake interest by other parties has been strong as there is limited uncommitted, high quality, spodumene available from producers for 2019.



MD Mark Calderwood discusses revised lithium offtake agreements and provides a production update as well as production guidance for 2019.


View comments on Australia's HotCopper forum here.