Its 3Q18 profit of $29.9 million (+145% y-o-y) was its best quarterly ever since the company's listing in 2004 on the Singapore Exchange.

This was boosted by "other operating income", which increased by 681.8% to $9.1 million.

The company said this was "mainly due to a one-time trademark royalty fee received from Best World's China agent prior to the termination of the agency arrangement".

Best World's operating cashflow of $52.8 million was another "never before" event.

So was the net profit margin of 32.5%, boosted by the "other operating income".
Best World International delivered a stunning set of 3Q18 results that included several record achievements as its China, Taiwan and Indonesia markets grew significantly.
S$'000

3Q18

3Q17

Change
(%)

Revenue

92,067

46,780

96.8

Gross profit

77,258

31,425

145.8

Gross profit margin

83.9%

67.2%

16.7pp

Other operating income

9,061

1,159

681.8

Other operating expenses

(49,242)

(15,622)

215.2

Operating cashflow

52,768

10,590

398

Net profit attributable to shareholders

29,887

12,182

145.3

Net profit margin

32.5%

26.0%

6.5pp
The waterfall of cash swelled its cash and equivalents to $134.2 million, another record for the direct-selling company whose key product is its premium skincare range called DR's Secret.

Best World develops, manufactures and distributes premium skincare, personal care, nutritional and wellness products to its member customers.

The board of directors surprised by declaring a 1.2-cent special dividend. (Best World has a policy of distributing not less than 40% of full-year earnings, excluding one-offs, as dividend).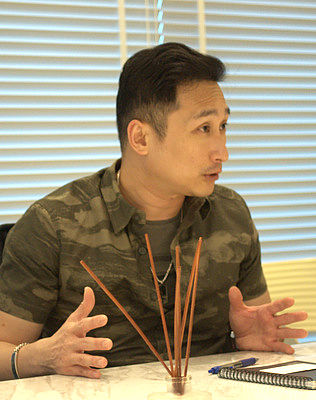 Huang Ban Chin, executive director and Chief Operating Officer.Executive Director and Group Chief Operating Officer, Mr Huang Ban Chin, commented, "3Q2018 heralded a new milestone for the Group's China operations as we registered the first full quarter of revenue contribution from our Franchise segment.

"Moving forward, we expect the China market to be the Group's key engine for growth. We intend to capitalise on our momentum and we will work hard to further improve market awareness of our brand offerings and stimulate more demand for our products."

Best World's full financial statement is here.

Best World, by the way, has seen its stock rally to $1.87, translating into a market cap of S$1.03 billion. Yes, it's another record.
Its IPO price in 2004 was just 8 cents, after adjusting for 3 bonus issues and one stock split through the years.

(There will, not surprisingly, be a number of analyst reports soon that will raise their target prices and forecast profits).