In what may be the first case of its kind on the Singapore Exchange, the takeover offer for Delong Holdings has been withdrawn because the offer price should have been higher.
The offeror was effectively Delong chairman and CEO, Ding Liguo, who offered $7.00 each

for shares he didn't own of the S-chip specialising in the manufacture of hot-rolled mid-width steel coils.
We had noted in our 27 Sept report

(
DELONG: Takeover offer at $7.00 from controlling shareholder
) that the $7.00 offer was, curiously, below the $7.42 that he had paid for a block of shares from

Evraz Group on 1 June 2018.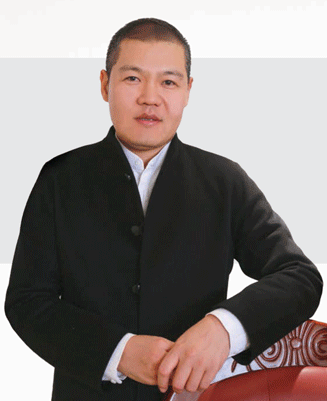 Ding Liguo, executive chairman and CEO of Delong. Photo: CompanyAn announcement today said the offeror has been required to revise the offer price for each share to $7.42 "on the basis that it is not compliant with Rule 17.1 of the Takeover Code since that is the highest price at which a person acting in concert with the Offeror had bought for cash, during the six months prior to the date of the Offer announcement, shares carrying 10% or more of the voting rights."

Thus the bad news:

"The revision will precipitate very substantial contingent liabilities that materially exceed the financial resources arranged for the Offer," according to the announcement by PrimePartners Corporate Finance for and on behalf of Best Grace Holdings, the offeror.

Huh? "Very substantial contingent liabilities"? What is that?

Dollarwise, we work out that the additional 42 cents a share translates into an additional S$10.7 million cost for the offeror -- which isn't a lot. (ie, 25.4 million Delong shares not owned by the offeror x 42 cents = $10.7 million).

The announcement adds: "As majority shareholders in the Offeree, the Offeror and its concert parties seek to be fair to minority Shareholders and have been supportive of initiatives to return value to the minority Shareholders, including consent for the Offeree to distribute the interim dividend of S$0.55 per Share on 26 September 2018 in accordance with Rule 5 of the Code.


Stock price

$6.95

52-week range

$1.59 - $7.00

PE (ttm)

1.9

Market cap

$765 m

Shares outstanding

110.2 m

Dividend
yield (ttm)

--

1-year return

374%

Source: Bloomberg
"Whilst the Offeror remains supportive of further initiatives, the Offeror wishes to emphasize that there is no certainty or assurance that any transaction will occur."

The Securities Industry Council said it is "investigating all the relevant circumstances leading to the withdrawal of the offer for Delong".

In the near term, shareholders who have not sold their Delong shares after the takeover offer announcement may be faced with a lower market price for their shares, in part, because of the recent market turbulence.

However, in due course, Delong's share price could go beyond $7.00 because at that price the PE ratio was only about 2X.

It was a lowball offer indeed because, in addition, Delong has about S$4 in net cash per share (ie, as at end-June 2018, RMB1.8 billion cash + RMB2.1 billion bank balances pledged - RMB1.7 billion borrowings divided by 110 million shares of Delong).

If Delong continues to deliver on its business performance, the PE valuation could expand as investors warm up to it, resulting in a higher share price.

For now, the positive takeaway is that the original takeover offer demonstrates that Mr Ding is confident that his business is worth more than S$7.00 a share.

See also: DELONG: US$110.9 m insider purchase, at 60% premium