You had to rub your eyes in wonder at the snaking traffic jam, and then at the jostling crowd, at Chongqing Outlets.


Where Chongqing Outlets is located -- within an hour's drive from the city -- is akin to Changi Village or Tuas for us S

ingaporeans

.

This was a Friday (14 Sept), the first day of its Sept anniversary sale, which the middle- and upper-income crowd headed to for discounts on branded goods.

And, amazingly, they collectively spent millions -- to be exact, more than RMB130 million (S$26 million) -- at Chongqing Outlets on that first day.

That made it a national record for outlet malls (See press release).
2 min 49 sec
Sasseur REIT
unit price

70 c

52-week range

67 – 81 c

Market cap

S$850 m

Units outstanding

1.18 b

P/B

0.89

Annualised yield

8.7%
At more than RMB130 million in sales on Day 1, Chongqing Outlets has exceeded the RMB90 million achieved in 2017.

Chongqing Outlets is one of four malls under Singapore-listed Sasseur REIT, and is the most mature in terms of age (10 years) while the youngest is Xi'an Outlets (1 year old).

Xi'an Outlets achieved more than RMB30 million, which marked a new high for first-day sales on its first anniversary.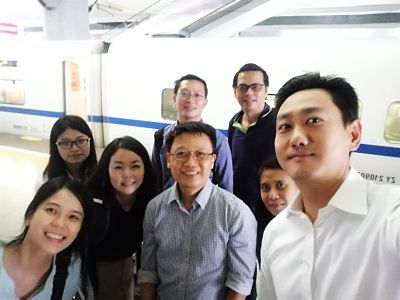 Catching a high-speed train from Nanjing to Hefei.Aside from Chongqing Outlets, several analysts, investors and NextInsight visited outlet malls in Nanjing, Hefei and Bishan on a multi-city hop (4 cities in 4 days) by high-speed rail, air and road.

Hefei and Bishan Outlets are also part of Sasseur REIT while the Sponsor (Sasseur Group) operates Nanjing Outlets and has the "right of first refusal" to acquire it, should the owner decide to sell.

The Sponsor will in turn offer it to the REIT.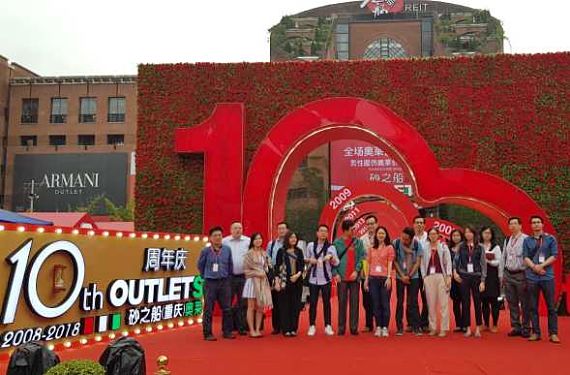 S'pore and Thai analysts, investors and Sasseur REIT management @ Chongqing Outlets, which achieved more than RMB130 m (S$26 million) in sales on Day 1 of the anniversary sale season.
Watching our videos -- taken on weekdays, except at Bishan Outlets -- will give you a good sense of the brands, the scale, etc of these places.


In Nanjing, the old capital of China spanning several dynasties. Nanjing Outlets hosts restaurants, a supermarket, a cinema, and a children's amusement centre.



And maybe you too -- like us who experienced the crowds first-hand -- will appreciate that outlet shopping in China is growing and resilient against e-commerce (which is snuffing the life out of ordinary retail shopping).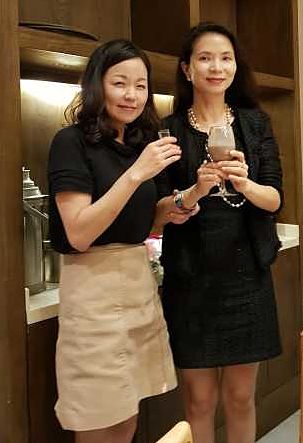 Hefei Outlets general manager Chen Lin (right) with Lotte Insurance's (South Korea) head of investment management team Ha-Kyoung Lee. Photo: NextInsight
People are taking to outlet shopping as the goods are luxurious and relatively high-priced (so you want to see and feel the merchandise first) and come with assurances of being genuine (as the stores are operated by brand owners).

The outlet mall industry in China is projected to grow at a CAGR of 24% between 2016-2021.

These outlet malls of Sasseur REIT enhance their attraction with lifestyle experiences.


Hefei Outlets. Check out its vast cinema with state-of-the art audio and visual systems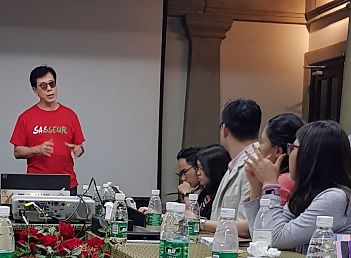 Anthony Ang, CEO of Sasseur REIT: "With our Bishan, Hefei and Kunming Outlets still relatively young and fast-growing in sales, we foresee tremendous potential for the REIT's initial portfolio to deliver sustainable growth to unitholders." Photo: NextInsightFor their part, the management of the malls actively work with the tenants to organise marketing events, track inventories and sales -- unlike traditional malls.

Tenants pay an agreed percentage (about 15% on average) of their sales revenue as rent.

With tenancy agreements being purposely short, management has the discretion to change tenants who are viewed as underperforming.


Bishan Outlets, which is located in a district of Chongqing. Its architectural style was inspired by ancient Roman architecture and Italian towns