Tomorrow (12 Sept), several analysts, investors and NextInsight will be heading to China for a three-day visit to premium outlet malls in Nanjing, Hefei and Chongqing.

The timing is excellent: Sept 8-24 these malls are having their anniversary sale season and they are off to a great start (see press release).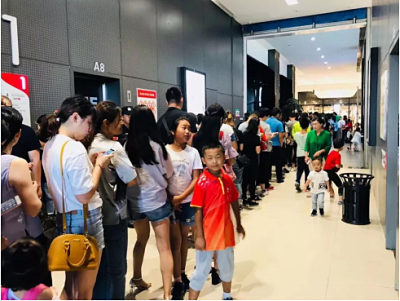 Large queues forming outside the stores at Nanjing Outlets during the current anniversary sale.
Photo: Company The malls we are visiting in Chongqing and Hefei come under Sasseur REIT, which is the first outlet mall REIT to be listed in Asia (and Singapore).

The mall in Nanjing is operated by the REIT's Sponsor (Sasseur Cayman Holding) which has the "right of first refusal" (ROFR) to acquire it, should the owner decide to sell it. The Sponsor will in turn offer it to the REIT.


| | |
| --- | --- |
| Unit price | 72 c |
| 52-week range | 67 – 81 c |
| Market cap | S$850 m |
| Units outstanding | 1.18 b |
| P/B | 0.89 |
| Annualised yield | 8.4% |
Five out of the 9 outlets operated by the Sponsor (in Hefei, Kunming, Xi'an, Changchun and Nanjing) have already started their anniversary sale -- and broken their single-day sales record on the first day of the 2018 sale season.

Notably, sales at the one-year-old Xi'an Outlets, one of Sasseur REIT's ROFR properties, exceeded RMB30 million, which marked a new high for 1st anniversary first-day sales.

The REIT's current portfolio comprises four outlet malls strategically located in fast-growing cities of Chongqing, Bishan, Hefei and Kunming.

Their net lettable area is 304,573.1 sq m and the total appraised value is S$1.5 billion.

The REIT's distributable income for 2Q2018 exceeded forecast by 4.6% with distribution per unit of 1.587 Singapore cents and annualised distribution yield of 8.4%.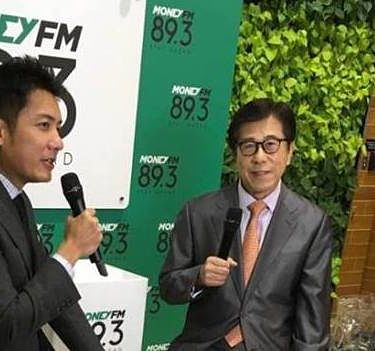 Anthony Ang, CEO of Sasseur REIT.
Photo: CompanyMr. Anthony Ang, CEO of the Sasseur REIT manager, said, "All outlets managed by our Sponsor, Sasseur Group, are having anniversary sale in September. This annual celebration akin to Black Friday in the United States, is one of the mega events where our shoppers get to enjoy deals, steals and unbelievable bargains at the outlet malls. We are glad to see overwhelming responses from the event which would be translated into long-term, sustainable distributable income growth for our investors."

Look out for our report and pictures! (Oh and, of course, we hope to pick up a branded bargain or two at the malls)

See also: SASSEUR REIT: 8 things to know about retail platform growing faster than e-commerce