Here comes the next one.

After a series of acquisitions of specialist practices, Singapore Medical Group (SMG) is making another one, this time in the aesthetics space.

And this time, the CEO sounds particularly upbeat, since this is a high-margin business. And it is ready to expand in the region.

"Our business mix will change dramatically from today with the SW1 acquisition," said SMG's CEO, Dr Beng Teck Liang, yesterday (1 Mar).

SMG's diagnostics and aesthetics business segment contributed $17.7 million, or 25%, to the group's revenue in 2017.

Not only will this be bumped up going forward but also other medical services, since SW1 is highly synergistic with SMG's current stable of services (O&G, paediatrics, etc) for women.

"We expect to reap enormous cross-selling opportunities," said Dr Beng, who drove the deal with the vendors of Pheniks Pte Ltd, which owns SW1.

He described them as friends for the past few decades.

SMG is paying what looks like a wallet-friendly price, of up to S$6.5 million, for an 85% stake.

SMG will issue new shares at S$0.578/share and pay the remaining S$3 million cash in three tranches.

Stock price

56 c

52-week range

53c - 72c

Market cap

S$256 m

PE (ttm)

28x

Dividend yield

--

Year to date return

-4%

Source: Bloomberg
SMG is accelerating plans to give Sw1 wings to enter Indonesia, Malaysia and Vietnam.

To help fund that, it has just called for a rights issue whereby 1 rights share will be issued for 20 existing shares at $0.48.

This will raise up to S$10.6 million in net proceeds.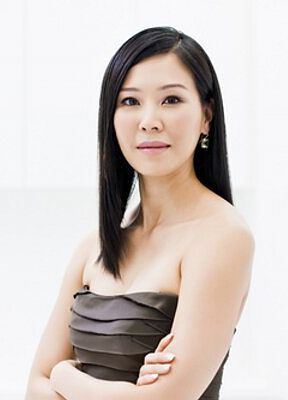 Dr Low Chai Ling. Twitter photo.For now, SW1 Clinic operates in Paragon with five medical aesthetics practitioners and one plastic surgeon.

The clientele, who are said to pay four-figure sums for a session, is largely Singaporean. Indonesian ladies are next.

All six medical practitioners at SW1 were previously with The Sloane Clinic which was co-founded in 2003 by Dr Low Chai Ling and her husband, Dr Kenneth Lee.

Some years ago, The Sloane Clinic became majority owned by third parties.

Towards the end of 2017, Dr Low and Dr Lee left The Sloane Clinic and incorporated Pheniks, and were joined by the four former colleagues.
SMG

FY17

% change

Revenue

$68.0 m

63.5

Net profit

$8.5 m

250.8

Operating Cashflow

$12.8m

182
SMG reported a sterling $8.5 million net profit for FY2017.

More information on FY17 results can be found here.



♦

More on the SW1 acquisition in the press release
here.

♦
.
.. and SW1's offerings:
https://www.sw1clinic.com/