Excerpts from RHB Research report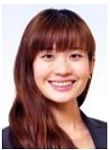 Analyst: Juliana Cai, CFA (photo)

Leading coffee mix player in Russia. Food Empire has a vast distribution network in Russia. Its flagship brand MacCoffee has a 50% market share in the Russian instant coffee mix segment. The group was able to raise its coffee mix prices by 80% on a portfolio average basis to mitigate the decline in RUB in 2015 without significant impact in volumes.


Food Empire

Share price:
60 c

Target:
76 c
This is testament to the strong brand equity that it has cultivated throughout the years. Moving forward, we believe the strengthening of RUB would help to offset increases in raw material prices. As such, we expect stronger gross margins in 2017.

Stronger margins on strengthening RUB. 45% of Food Empire's sales are generated from Russia. The strengthening of RUB is beneficial to the group on both translational and transactional ends. Since the company reports in USD while its functional currency is RUB, YTD appreciation of RUB would result in a translational gain. Additionally, gross margin is likely to be enhanced since the bulk of raw material cost is denominated in USD.

Winging it in Vietnam. Since the introduction of café PHO in 2013, we estimate that revenue from Vietnam has soared fivefold. Amidst intense competition from the local market, Food Empire is now the Top 5 coffee player in Vietnam.


Expected turnaround with potential listing of Caffé Bene
"Food Empire acquired a 20% stake in Caffé Bene, alongside Indonesia's largest conglomerate Salim Group. Despite the coffee chain's lacklustre financial performance, Food Empire's management is confident that it can turn the business around. Caffé Bene could potentially tap on Food Empire's well-established coffee supply chain as well as the backing of Salim Group to turn profitable. Management also guided that it expects an early turnaround in 2017 aside from indicating that it may list Caffé Bene in two years."
-- Juliana Cai, CFA
Analyst, RHB Research
Going forward, we believe the company would come up with a greater variety of coffee mixes to entice the market. Towards the end of 2016, the company had introduced a hot coffee mix – café Me – to Vietnam. We expect to see more product innovation in the Vietnamese market in 2017.

From Indochina to China. Contribution from Indochina has grown tremendously over the last three years due to strong inroads into Vietnam. In 2017, management has set its sights to deepen market penetration in Myanmar and China to tap into the two countries' respective growing coffee culture.

Based on our channel checks, Food Empire's MacCoffee has had many good reviews on JD.com. In Myanmar, MacCoffee also seems to be widely available in grocery stores. Hence, we believe that China and Myanmar could be the next potential growth markets for Food Empire.

Reinitiate coverage with a BUY recommendation based on 18x FY17F P/E. Key risks to our call include geopolitical risk in Russia, Ukraine and other CIS markets as well as the downward movement of RUB and UAH.

Full RHB Research report here.