SINGAPORE MEDICAL GROUP has turned to profitability, posting a net profit attributable to shareholders of S$2.4 million for FY2016, compared to a loss of S$148,000 in the preceding year:

FY2016 revenue surged by 34.3% year-on-year to S$41.6 million, driven by the following:
35.0% yoy growth in its healthcare segment revenue to S$29.9 million.
31.9% yoy growth in its diagnostics and aesthetics segment revenue to S$11.2 million.
Its diagnostics and aesthetics segment was formed after it completed the acquisitions of Novena Radiology on 1 April 2016 and Lifescan Imaging on 9 September 2016.

For its full year results media release, click here.

Aggressive Expansion Strategy
More recently, the Group made progress in the following deals:
Completed the acquisition of Astra Women's Specialist Group, a chain of 7 obstetrics and gynaecology clinics, on 8 February 2017.
Gained access to an existing 15,000 sq ft clinic in Ho Chi Minh City with 50 doctors through a JV with CityClinic Asia Investments in January 2017.
Tie-up in February 2017 with CHA Healthcare Group, a leading Korean healthcare player, through a S$15 million placement that gives CHA a 8.8% stake in SMG.

Below is an excerpt of questions raised at the Group's FY2016 results briefing on Tuesday (28 February) and the replies provided by its CEO, Dr Beng Teck Liang.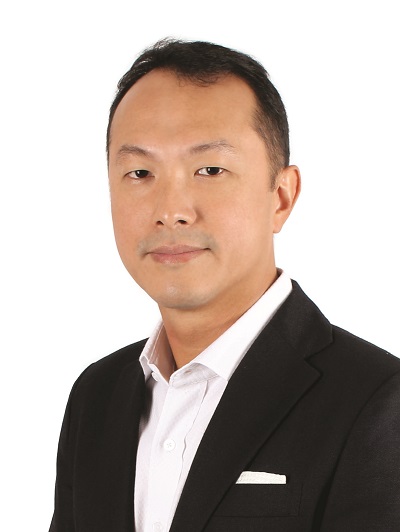 We've demonstrated a unique ability to make good businesses profitable. Our strategy is to take excellent quality Singapore healthcare to overseas markets with great promise for growth.

- Dr Beng Teck Liang
CEO
(Photo: Company)
Q: Can you expand on the CHA story?

Dr Cha comes from a line of obstetricians and gynaecologists. He built the CHA Medical Group in Korea into one of the largest pseudo government healthcare organisations.

'Pseudo government' because in Korea, all mainstream healthcare is paid for by the government. There is no private healthcare in Korea other than for aesthetics medicine.

He's got 10 hospitals in Korea, mainly for obstetrics and gynaecology, women and children.

He's also a big proponent of technology. He was also one of the first in the world to experiment with womb site cryopreservation (egg freezing).

They have a network of nursing and medical schools. They have one of the highest in vitro fertilization (IVF) caseloads in the world (12,000 IVF cycles a year).

He's got a private hospital in Los Angeles, known as Hollywood Presbyterian Medical Center (HPMC).

They are planning a new hospital in Incheon, in the free trade zone. It's going to be a private hospital catering to the pan-Asian community.

They aspire to be a pan-global player. Being Korean, they realize their limitation in coming into a unique market like Southeast Asia. They found us. We didn't pay any placement fees.


Stock price

58c

52-week range

13.8c - 60.5c

Market cap

S$227.4 m

PE ratio

69.8 x

Net margin

5.8%

Gearing

15.3%

Source: Bloomberg / Company
Q: How do you intend to collaborate with CHA?

By leveraging off HPMC in LA, CHA Biotech, which is part of the CHA Medical Group, has just refinanced a loan from the National Cancer Foundation for US$100 million. Most of that money is going to be deployed in Asia.

CHA is very keen to build an in-house brand of clinics to address the large Korean population here in Singapore as well as in Vietnam. We hope to leverage on their assisted reproductive technologies (ART) and IVF capabilities and roll that out across the Asia-Pacific region.

Q: How do the prices that your doctors charge compare with your competitors?

I think we are average. I never aspire to be expensive.