Pacific Star Development, which has two on-going property development projects in Iskandar Malaysia and in Bangkok, began trading on 16 February via an RTO of LH Group.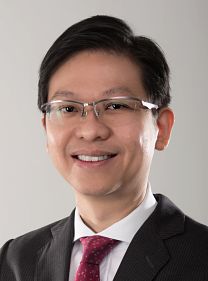 "We are deeply focused on maintaining our reputation in the ASEAN region as the premier property developer in the design of luxury mixed-use properties. It is a very discerning market place and in order to excel in this space, it is crucial that we have a strong management team in place. With Glen's leadership, I believe we will thrive as he has a remarkable ability in growing this business as well as grooming the future pillars of our company."

-- Leon Yee (photo)
Non-executive chairman,
Pacific Star Development
At Iskandar Puteri, the Group is developing Puteri Cove Residences at Puteri Harbour overlooking the marina. Towers 1 and 2 are 32-storey blocks with a total of 658 luxury private residential apartments units.

Tower 3 is a 32-storey block of luxury serviced suites managed by Pan Pacific Hotels Group.

The project has four 3-storey blocks of 56 SOHO / loft units. The Group is also developing Puteri Cove Quayside, an adjacent 2-storey retail centre for daily conveniences, shopping, F&B dining, and entertainment.

In the midtown of the Bangkok Metropolitan area, the Group is developing The Posh Twelve, a condominium with retail units, which is a 3-minute walk from a MRT station.

The freehold project has 1,373 residential apartments in 45-storey and 39-storey towers. Its amenities include swimming pools, outdoor lounges, sky decks, rooftop gardens, a duplex fitness centre, a sky lounge, a games room, and a library.

Jakarta JV in the pipeline
"We are talking to an Indonesian party about jointly developing a land parcel that he owns in Jakarta's city centre," said CEO Glen Chan in an exclusive interview with NextInsight. Mr Chan was based in Jakarta for more than 4 years when he was the managing director and CEO of CBRE Indonesia from 1995 to 1999. CBRE is one of the world's largest real estate investment managers.


Southeast Asia has good market potential because its population of over 630 million is huge and income levels are rising. We think ASEAN nations will continue to outstrip global growth.

- Glen Chan
CEO
Pacific Star Development
(Photo by Sim Kih)
Mr Chan expects the property market in Greater Jakarta to do well over the next two to three years.

"Jakarta is transforming rapidly. The greatest impact will be felt when its Light Rail Transit becomes operational," he said.

Phase I of the Jakarta LRT has 18 stations over 42.1 km. This is under construction and is expected to be opened to the public by the first half of 2018.

Indonesia's tax amnesty from July 2016 to March 2017 will also provide a stimulus to the property market.

Around 60% of funds repatriated via the program is expected to be invested in the property sector, according to Indonesian Property Watch CEO Ali Tranghanda.

The Group posted a net profit of S$6.0 million for the first half of FY2016. Net margin was 23.3%.


♦ ASEAN Strategy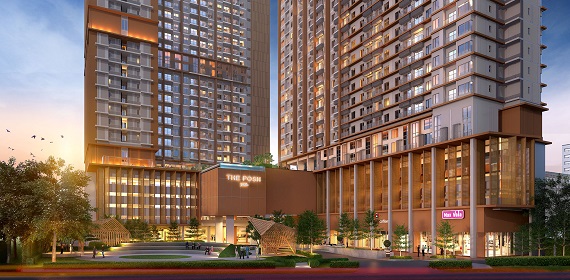 Foreigners can own up to 49% of the total strata area of a freehold condo in Thailand. Banks extend mortgage loans of up to 60% to foreigners.
(Artist's impression of The Posh Twelve)
"We purchased land at Puteri Harbour in 2012 before there was widespread publicity about the development of Iskandar. Our land cost is low compared to what developers from Malaysia and China paid for land parcels in the Johor area at that time. And that is much lower than today's land cost.

"The timing of sales launch is more important than land cost. We launched the sales of Puteri Cove Residences tower 1 in 4Q2013 and tower 2 in 4Q2014.



The key risk for developers to mitigate is selling enough units to at least cover construction cost.

- Glen Chan
CEO
Over 60% has been sold, and that more than covers our construction cost for the entire project, including for tower 3, the 4 blocks of SOHO, and the 2-level retail centre.

"Developments become valuable when there is certainty of project completion. Even if they are unsold, completed units improve our balance sheet.

"We have had property investment management and real estate development experience in Malaysia and Thailand for more than 10 years.

"We intend to leverage on our strong relationships with real estate players as well as with banks to expand our property development business in ASEAN countries, where there is a growing middle income population. We form joint ventures with locals who own land parcels in key gateway cities.

"Our projects target the middle- and upper-income groups. We are focusing on Indonesia, Thailand, and Malaysia because these are the most populous ASEAN nations. Asians love to save, and they love to invest in property," said Mr Chan.