Regal International Group unit Million Sunray Sdn Bhd signed an MOU last Friday (16 Dec) with Port Klang Free Zone (PKFZ) to promote two-way halal product investment in PKFZ and Qinzhou Industrial Park in the Guangxi province.

The designated halal area within PKFZ houses 72 light industrial units on a site spanning 395,000 square feet.

PKFZ is a regional distribution base and trade and logistics centre, the first development of its kind in Malaysia that incorporates both commercial and manufacturing activities in the same zone to ensure smoother supply chain management.

The collaboration with PKFZ comes shortly after Million Sunray inked a deal in September 2016 with China Malaysia Qinzhou Industrial Park Administrative Committee to develop a halal industry zone within the Qinzhou Industrial Park.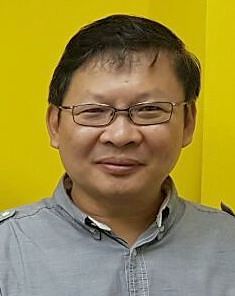 "We see the halal industry as an exciting catalyst for growth, not just for us as a value-added property builder developer, but also for Malaysia's economy."
- Dominic Su
Executive Chairman
Regal International Group
The Qinzhou Industrial Park is a joint venture between a Malaysian consortium and the Qinzhou municipal government.

"Halal foods from China can be brought to Malaysia to be value added by small and medium enterprises and then re-exported following Jakim recertification," said Regal Executive Chairman Dominic Su, according to media reports.

The Islamic Development Department (Jakim) regulates a robust halal certification system that is recognised globally.


The Group is keen to leverage on its role as a cross-border promoter for the China-Malaysia Qinzhou Industrial Park Halal Industry Zone and the Halal Hub in Port Klang Free Zone.

Port Klang is Malaysia's largest port. Malaysia's widely accepted accreditation in halal certification positions it as an important player in the fast growing global halal industry. The industry's growth is driven by rapid growth in the Muslim population and rising disposable incomes in many Muslim countries.

The halal industry comprising both food and non-food sectors is currently estimated to be worth MYR 8.4 trillion (S$2.7 trillion) annually.
Stock price

15.1c

52-week range

7.8c to 18.8c

Market cap

S$30.0 m

PE

27.4x

Dividend yield

-

Source: Bloomberg
Last Friday, the Group also completed the disposal of Hisaka International Holdings, its legacy business for plates and brazed heat exchangers.

"The divestment of our precision business will allow us to fully channel our financial resources towards growing and strengthening our property and property-related businesses which offer significant growth prospects," said Mr Su.

The divestment will raise cash of S$7 million from the disposal of the precision manufacturing business and another S$5.5 million from the sale of the industrial property housing Hisaka's operations.

The Group narrowed its net loss from continuing operations to MYR 120,000 for the 9 months ended 30 Sep 2016, compared to a net loss of MYR 10.3 million a year ago.

For information on its 9M2016 financial results, click here.