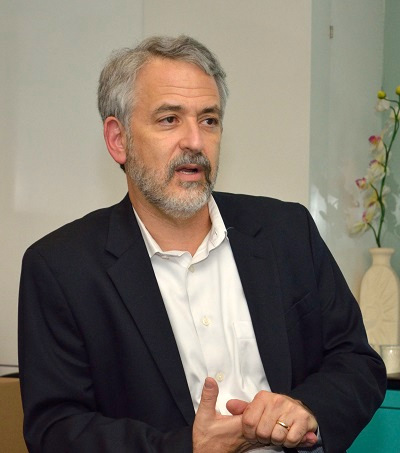 Steve Rhodes, Co-Chairman of Trendlines. NextInsight, investors and analysts will be travelling to Israel this week to visit The Trendlines Group and be hosted by its Co-Chairmen, Steve Rhodes and Todd Dollinger.

The key event we will attend is the annual AgriVest conference which is co-organised by Trendlines and is Israel's premier agtech investment event.

At the full-day conference, a number of Israeli agri start-ups, including those being incubated by Trendlines, will present their stories to hundreds of investors and others.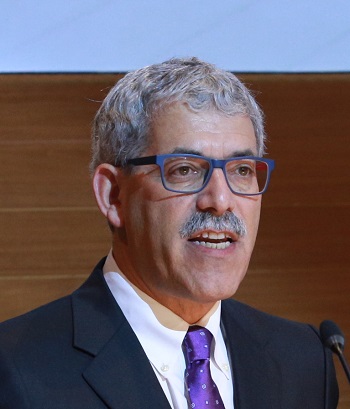 Todd Dollinger, Co-Chairman of Trendlines.The keynote speaker is Adrian Percy, Head of R&D, Bayer Crop Science.

In addition, we will visit three start-ups of Singapore-listed Trendlines to view how their various technologies work.

These start-ups and the rest of the Trendlines portfolio companies receive grants from the Israeli government. Trendlines is one of only 18 licensed incubators which the government hands out grants to their qualifying start-ups. The amount is US$770,000 per start-up under recently revised terms.

Our itinerary is as follows:


Date

Time

Activity

Monday, Sept 26

Welcome dinner in Tel Aviv

Tuesday, Sept 27

All day

Wednesday, Sept 28

Morning

Visit Trendlines in Misgav.

Presentations by Trendlines portfolio companies and tour of facility

12:30-13:30

Lunch

13:30 – 15:30

Additional company presentations

15:30 – 17:30

Visit BioFishency site at Kfar Masarik

Thursday, Sept 29

9:00 – 10:00

Visit Leviticus Cardio in Petach Tikva

11:00 – 12:00

Visit EdenShield in Jerusalem

Brief notes on the start-ups mentioned in the table above:

BioFishency: Water treatment system for land-based aquaculture. Costs a fraction of the cost of high-end water treatment systems. BioFishency system requires minimal infrastructure and installation skills. Enhances water conditions, enabling more feed for increasing fish production with minimal investment.

EdenShield: Natural plant-based solutions to improve crop yield and reduce pesticide use. Effective on greenhouse vegetables, flowers, and cannabis. Strong customer response: Nearly 100% reduction in insects entering greenhouse; up to 90% reduction in pesticide use.

Leviticus Cardio: Wireless system provides day-to-day power needs of VAD (ventricular assist device) implants. The wireless sytem replaces the conventional method of connecting the VAD with a driveline to an external battery and controller. The driveline exits at the patient's abdomen, giving rise to risks of infections and repeat hospitalisation.

Initial invest

Tech Proven

Follow-on capital

Clinical
/Field Trials

Commercial-isation

Exit

Leviticus Cardio
2010

√

√

√

√

Pending
EdenShield
2012

√

√

√

√

Pending
BioFischency
2013

√

√

√

√

Pending

The table shows that these three companies have reached the stage of commercialisation for their products. Trendlines typically seeks to exit its investments by selling its stakes to large established MNCs which have the sales network and the working capital to market the products to wider, international markets. Trendlines currently incubates about 45 start-ups in the medical and agricultural spaces.