FOR ALL ITS history, Food Empire produced mostly 3-in-1 coffee in sachets (picture below).

The Singapore-listed company has just taken a stake in South Korea's No.1 coffee chain, which serves coffee from the cup and in a lifestyle environment.



Through a 51%-owned JV, Food Empire now has partnered Caffe Bene on the next leg of its journey after the latter has rapidly grown to about 1,000 stores worldwide --- and is seeking a second wind.



After taking a 38.44% stake, Food Empire and its JV partner -- the Salim Group of Indonesia -- have signalled their intent.

"We see opportunities to work with Caffe Bene, including supplying some of our products. Caffe Bene will be able to tap on our various experiences and network connectivity,"

said Food Empire executive chairman Tan Wang Cheow.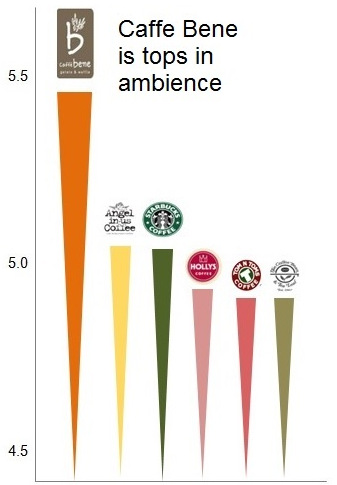 Source : Korea Consumer Agency, KAIST Center for Fair Trade and Consumer Protection (2011).What's enticing (to Food Empire and any potential partner) is clearly the scale of Caffe Bene's business -- 1,000 or stores worldwide, with about 850 in South Korea.

In fact, it has a wider presence than Starbucks (600+ stores) and its standing with consumers is also ahead at No.1. (Source)

In a country where coffee culture became extensive only in the past decade or so, Caffe Bene had quickly won market share, which stood at 18%, as at end-2014.

Starbucks had 14%.

With its extensive network of contacts in Singapore and internationally, it would not surprise if Food Empire (and the Salim Group) attract other F&B companies to join in the Caffe Bene journey.

In particular, Singapore companies without a presence yet in Korea could seek to get in this new door as partners with Food Empire, tapping into the latter's new-found Korean connections.

They may have products that can find space on the merchandise shelves of Caffe Bene or in its food menu. Or they can get Caffe Bene to supply to their (new or existing) F&B ventures in Korea and the region.

There are assets of Caffe Bene that third parties may partner it for. A factory, which opened in 2014, for roasting coffee beans has spare capacity to roast for others. And the same factory can produce desserts and gelatos, as it already does for Caffe Bene.

Certainly, Food Empire itself has a few products of its own (such as potato chips and tea bags) that it can consider adding to the menu.

Adding to the list of possible in-store merchandise: coffee-making machines (for home use) and coffee capsules. These are being produced by a new Food Empire JV with an Italian partner.


♦
Caffe Bene can thrive with K-Pop,
K-drama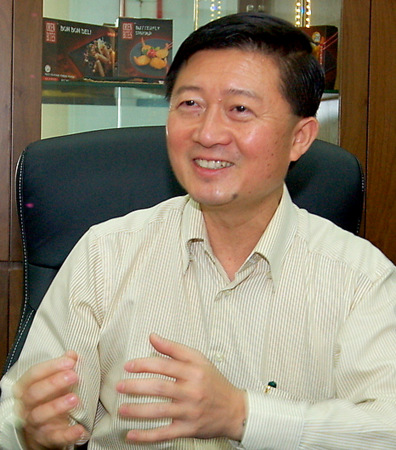 Food Empire executive chairman Tan Wang Cheow. NextInsight file photo.Now that Caffe Bene has a significant Singapore stakeholder, potential F&B investors in Singapore and the region would sit up and take notice.

There is currently one Caffe Bene franchise store (which opened in Nov 2015 in VivoCity). The potential for a wave of Caffe Bene stores to hit this region has suddenly become a possibility.

F&B owners will find it advantageous that calling Food Empire is easier than calling Seoul.

And working with a listed company can give one fewer sleepless nights than with a private one.

Beyond individual franchisees, corporate owners of existing F&B outlets might convert them into Caffe Bene stores.

It's not a far-fetched idea because it can't get more authentic for Korean culture fans than listening to K-Pop and watching K-drama in a Caffe Bene store.