Excerpts from analyst's report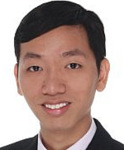 KGI Fraser analyst: Hong Wei WONG (left)

We initiate coverage on Asian Pay Television Trust (APTT SP) with a SELL rating and a target price of S$0.75 based on a discounted cash flow model.

While APTT promises to reward shareholders with at least 8.25c dividend again in 2015, the underlying free cash flow does not support such a payout.
Dividends funded partially by borrowings. We calculate the entire free cash flow of APTT in 2014 could only support a 5.9% dividend yield (5.5c / share). The difference from the 8.25c dividend payout is made up mainly through an increase in borrowings. While new capex to expand in Greater Taichung was one reason that weighed on free cash flow, APTT's overall performance has been lackluster when benchmarked against its forecasts during IPO.

Downtrend in ARPU with rate cap cuts and aggressive pricing. In addition to the regulatory reduction in rate caps on Cable TV, APTT has been slashing its prices aggressively for the Premium Digital Cable TV and Broadband segments. The discounts are as steep as 48% and 29% respectively from IPO, and several promotions are priced below 4Q14 ARPU. While new users may sign up, we are wary that the incumbents such as Chunghwa Telecom may not easily give up market share. We note also the potential by Chunghwa Telecom to bundle 4G and landline—products that APTT does not offer.

High potential impact from regulatory headwinds. Challenging the thesis of strong underlying cashflow from the captive Cable TV segment, the regulator NCC through a preliminary proposal seeks to break up the Cable TV offering into 4 packages to boost consumer choice. Instead of paying NT$536 / mth (as per ARPU in 4Q14) for over 100 channels in Cable TV, consumers may choose fewer channels and pay less.

Initiate SELL with target of S$0.75. We see a 10.3% downside (incl dividends) with our DCF‐derived price target, as we account for the regulatory headwinds and ARPU cuts. However, our TP would change to S$1.09 if the regulator does not act. Ahead of FOMC this week, we may stay cautious and pull some money off the table as APTT has run‐up near its 52‐ week high.