This is part 4 of our coverage of our 23-26 Oct visit (with analysts) to Sino Grandness. It began with a visit to its production plant in Hubei and, subsequently, a F&B trade fair in Nanjing.

In this article, we report on our visit to four HK retail stores during the few hours we had before catching a flight back to Singapore. For links to parts 1, 2 & 3, see the bottom of the page.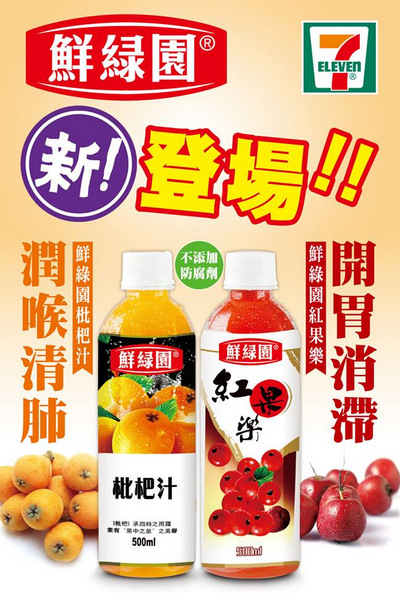 Picture of Sino Grandness beverages on the Facebook page of Hin Sang Group, the distributor for the HK market.AFTER ESTABLISHING itself in China, Sino Grandness turned its sights to the Hong Kong market -- a crowded and competitive market where you now can find Sino Grandness' loquat beverages in hundreds of retail outlets.

Sino Grandness does not sell directly to supermarket chains in China nor HK.

Its appointed distributor in HK is Hin Sang, a HK-listed company, which has rolled out the loquat beverages to about 700 7-Eleven stores and 200 wellcome stores, according to updates from the Sino Grandness manager overseeing South China and HK sales.

In our visits in HK, we found Sino Grandness' loquat beverages available for sale in three stores (belonging to ParknShop, 7-Eleven and wellcome).

But in a fourth place, a 7-Eleven store, the loquat beverages were sold out.

7-Eleven stores, as you will appreciate, are compact and carry a limited range of products compared to, say, supermarkets. Thus, it can be inferred that Sino Grandness' loquat juices should be selling well, or they would be booted out by 7-Eleven.

The retail presence plus advertisements on buses will go some way to familiarise HK investors with Garden Fresh, the Sino Grandness beverage subsidiary which is seeking a listing on the HK Stock Exchange.


Part 1: SINO GRANDNESS visit: Video of loquat juice production

Part 2: SINO GRANDNESS: Video on production of bottled oranges

Part 3: SINO GRANDNESS in action @ Nanjing trade fair