Page 2 of 2
Nordic is a leading automation systems integration solutions provider in Asia ex-Japan for seagoing vessels. Over 60% of white-listed PRC shipyards are its clients. Group revenue CAGR was 13.3% over the past 3 financial years, with consistent growth each year.

Group revenue reached S$72.2 million in FY2014. Net profit margin also remained stable at 8% to 11%. Net gearing is healthy, at 0.09 as at 30 June.

That is how the Group has been able to increase its dividend payout ratio from 16% in FY2013 to 40% this year.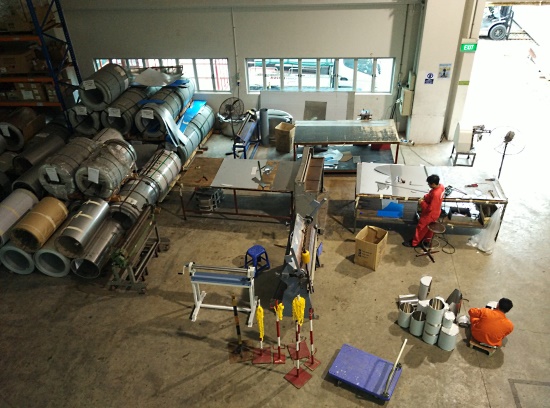 Austin Energy fabrication workshop. Photo by Sim Kih
The Group sustains its earnings momentum by acquiring synergistic businesses that enhance its range of products and services, enable it to foray into new markets as well as strengthen its existing customer base.

It acquired Multiheight Group in 2011, one of the top 3 scaffolding services contractors in Singapore.

In June this year, it completed the acquisition of Austin Energy (Asia) Pte Ltd, which specialises in insulation and passive fireproofing services. The acquisition of Austin enabled the Group to enter the pharmaceuticals industry and offer scaffolding services with insulation as a one-stop solutions.

Nordic had an order book of S$46.1 million as at July 2015.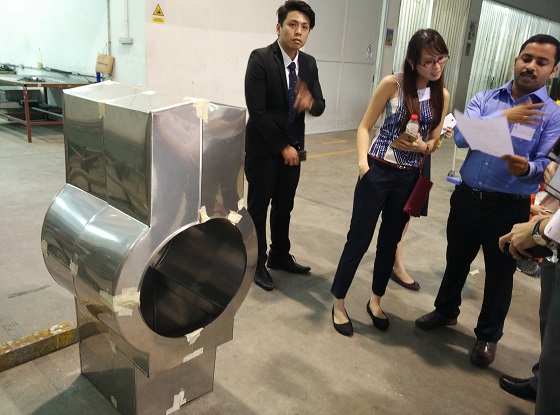 Box for insulation of a vessel valve, fabricated by Austin Energy. L-R: FPR consultant Colin Lum, CLSA analyst Jessalyn Wong and Austin manager Pradhu. Photo by Sim Kih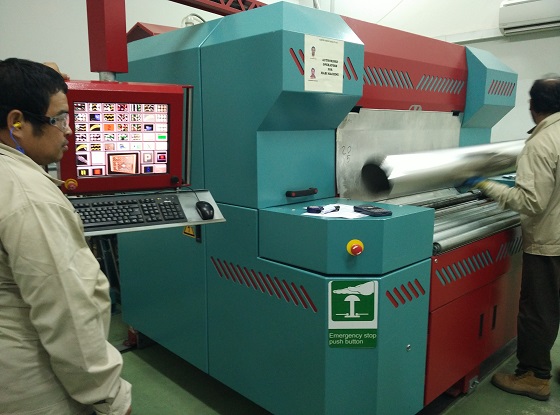 Metal sheets are cut into shape for the valve box using a computerised numerical cutter.
Photo by Sim Kih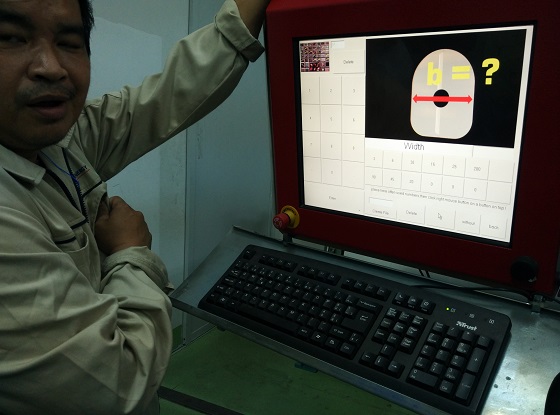 A technician keys in dimensions for the required valve box. Photo by Sim Kih