Excerpts from analyst's report

UOB Kay Hian analyst: Bennett Lee, CAIA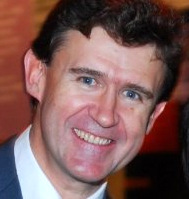 Jose Calle Gordo, new CEO of Biosensors.
VALUATION
· Biosensors International Group (BIG) is currently trading at consensus 2015F and 2016F PE of 14.7x and 12.8x respectively. Consensus' target price of S$0.66 represents an upside of 32%.

· After a slew of bad results and the 43% decline in the stock price ytd, Biosensors has appointed Mr. Jose Calle Gordo as the group's new CEO in Sep-14. We met up with the management recently to understand the vision and transformation plans for the group.

The following are the key transitions we look forward to over the next coming quarters.
INVESTMENT HIGHLIGHTS
 A possible turnaround starts with consolidating existing strategies and working on product development. Facing an increasingly competitive market, sales volume and prices for the group's BioMatrix drug-eluting stents (DES) continue to face downward pressures.

In an attempt to alleviate these pressures, the group is currently working on CE mark approvals for its next generation BioFreedom polymerfree DES, which allows the product to be introduced into the European market in 2H15. In addition, BIG plans to scale up its own Japanese sales force should Terumo continue its dismal performance.

 Plans to trim cost inefficiencies, instil financial discipline and improve margins.
With intentions to streamline R&D projects and reduce sales and marketing expenses as a ratio of total revenue from 35% to about 20-25%, we expect operating margins to gradually improve as the group balances between business expansion needs and
cost efficiency.

 Biosensors does not rule out M&A possibilities. With cash balances of US$526m and a net cash position of US$221m as at Sep-14, the group is in a good position to utilise these funds for accretive and inorganic growth avenues. Management has
emphasised its focus on technological synergy and has indicated a preference for targets with products designed for peripheral intervention.


New CEO and a possible mindset shift; but investors expect better results.
The new CEO has a vision to transform the group from a start-up to one that has a global presence with a strong diversification in portfolio.
To challenge the likes of Medtronic and Boston Scientific will be a tough task but we remain cautiously optimistic for the group's long term trajectory. However, in the near term, both investors' and shareholders' focus should be in the group's ability to recover from the recent set of dreadful results.
Previous story: Credit Suisse says BIOSENSORS may be privatised and re-listed in HK