Excerpts from analysts' report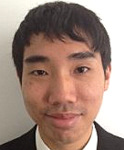 OSK-DMG analyst: Jarick Seet (left) & Terence Wong, CFA

As Centurion's 3Q14 revenue rose 46% to SGD20.9m and NPAT surged 49% YoY to SGD7.9m, we maintain BUY with our DCF TP at SGD0.89 (69.5% upside). 9M14's SGD21.2m NPAT (with minimal contribution from its new UK dorm) was at 73% of our full-year estimate. We expect Centurion to continue to outperform and prove doubters wrong, and still feel that recent oversupply fears are overhyped. We also expect it to invest in new dorms in Singapore & Malaysia moving forward.
Strong performance shows fears were overhyped. Centurion posted strong results with 3Q14 revenue increasing 46% YoY to SGD21m while recurring NPAT surged 49% YoY to SGD7.9m, largely due to the increase in bed capacity at Toh Guan, increased occupancy rate of +90% in Malaysia as well as its maiden revenue from RMIT Village and two weeks of income from its UK student accommodation assets.

Gross profit margins improved to 69% from 58% due to higher rental rates from both its Singapore and Malaysia dormitories.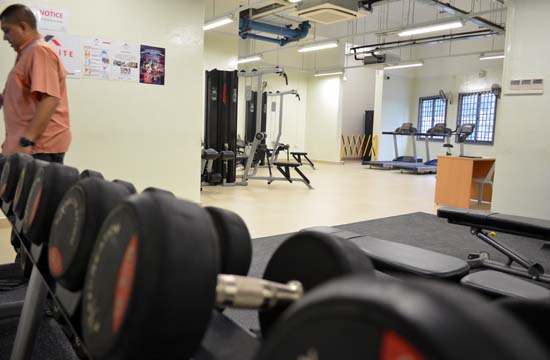 Jointly owed by Centurion and Lian Beng Group, the Westlite Mandai Dormitory boasts comprehensive facilities, including a gymnasium. NextInsight file photo.Potential new dormitories in Singapore & Malaysia. We expect Centurion to further invest in new dormitories in Singapore as well as in Malaysia (especially in Penang) as highlighted in our previous reports.
Oversupply worries massively overhyped. While we expect a massive supply of 100k new beds streaming into the market in the next two years, our channel checks and market research revealed that a total of 74k short-term dormitory beds would be deemed as expired (or unusable) in the next three years.

Hence, we believe that the additional supply is to make up for the shortfall previously encountered as well to replace the expiring beds in short-term dormitories.
Maintain BUY, with a DCF-backed TP of SGD0.89. Its expansion plans in Singapore and Malaysia are on track, and it expects its Woodlands unit to be operational by 3Q15 and provide the next league of growth.

Due to its aggressive expansion plans, we expect it to book strong NPAT growth of 34.8% in FY15 and 19.1% in FY16. Overall occupancy rates in Singapore and Malaysia remain above 95% and 90% respectively while rental rates averaged around SGD285 and MYR100 per bed per month. We remain bullish on Centurion.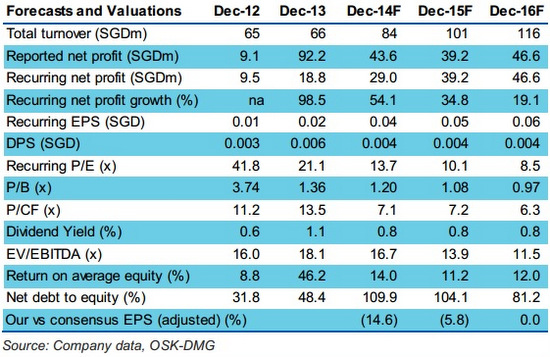 Recent story: CENTURION: Stock price has fallen below insiders' purchase prices