Excerpts from analysts' report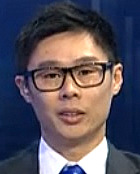 Analysts: James Koh (left) & Juliana Cai

3Q14 net profit rose 15% YoY to SGD12.2m, bringing 9M14 net profit to SGD35.8m (73% of our estimate). We expect the full-year results of this defensive stock to hold up despite the tepid environment. The company also managed to secure a lease for a new store in Penjuru. With a war chest of SGD179m following the issuance of 120 million new shares in Sep 2014, we expect potential purchases of new retail spaces over the next two years. Maintain BUY, TP SGD0.74, implying 13.8% upside.
.
Expect stronger revenue growth into 4Q14.
Sheng Siong's 3Q14 revenue increased 4.8% YoY to SGD186.4m, of which 3.4ppt is attributed to same-store sales growth (SSSG). This is the fourth consecutive quarter of positive SSSG, driven mainly by its marketing strategies. Management highlighted that weaker consumer sentiment led to softer YoY growth in the seasonally stronger seventh lunar month, but expects sales growth to normalise at above 5% in 4Q14.
3Q14 gross margin remained strong at 24.2%.
We expect the company's gross margin to stay above 24% going forward (see Figure 4) with more suppliers engaging Sheng Siong in bulk handling due to the labour crunch. The tough operating environment also helps ensure that other supermarkets would not engage in price wars that could hurt their gross margins.
New stores to come
. Sheng Siong managed to secure a lease for a new supermarket of 4,000 sq ft in Penjuru to be operational by mid-Nov 2014. The company separately announced it will reallocate SGD22.2m of its unutilised IPO proceeds to fund the expansion of the Group's business.
Together with the issuance of 120 million new shares in Sep 2014, we think Sheng Siong could potentially purchase two additional retail spaces in over the next two years (see Figure 2).
Reiterate BUY, with a DCF-derived TP of SGD0.74.
We lift our FY15F and FY16F net profit by 5-6% on an increased store count assumption but cut our TP to SGD0.74 (20.5x FY15F implied P/E) from SGD0.83 due to dilution from the new share issuance. We continue to like management's initiatives to drive cost efficiency and are optimistic in the company's ability to open new stores with its SGD179m war chest.
Recent story: CHIP ENG SENG's fair value is $1.04, SHENG SIONG, 68 c