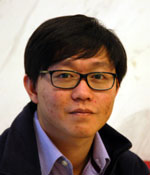 After DBS Vickers and Lim & Tan Securities expressed their disagreement with Maybank Kim Eng's report, now comes AmFraser Research. Its analyst, Renfred Tay (left), says Valuetronics now is looking "extremely attractive" at 31 cents.


Dutch MNC is separating out the lighting division, not shutting it down. We think the sell-down on this weeks-old piece of news, was totally unwarranted. The sale of LED light bulbs is not the core revenue generator for this MNC. In fact, Lumileds made up only 5% of their lighting revenue in 2013.

We therefore do not believe that the decision to spin-off the weaker lighting division came just from headwinds in LED sales. It also certainly does not mean that lighting will be left out to hang dry. In truth, no one knows what big MNC's plans are and we believe it would be more prudent for investors to assume the status quo than take a wild stab at what might or might not happen, and make worst case scenario assumptions.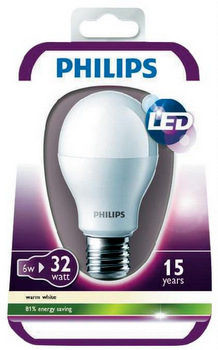 "We find it hard to believe that Valuetronics would continue to do business with big MNC under such onerous terms," says analyst Renfred Tay.
Unlikely to do unprofitable business. There were also views that suggest that VALUE will continue to produce for big MNC even when its gross margins are halved or turn negative.

We understand that the culture at VALUE is very profitability centric (superior net margins and them walking away from the licensing business). We find it hard to believe that Valuetronics would continue to do business with big MNC under such onerous terms.
CE's headwinds already a well known fact. The headwinds for the CE business (-11% yoy in 1Q3/15) is a true area of concern; this was a well known fact that was highlighted post 1Q3/15 results. Our assumed CE revenue growth of 4% yoy looks high, but we have also underestimated, the higher margin, ICE growth rate (+36% yoy in 1Q3/15 vs. Amfraser's estimated growth rate of 16%).

As a result we believe both effects will even out at the bottom-line level. With a lower contribution mix from CE, we believe VALUE looks an even better proposition now, with much lower concentration risk.
Standing firm on our call. As 2Q3/15 results will be out in a couple of weeks, we make no changes to our current estimates, BUY rating and S$0.69 target. As of 1Q3/15 Valuetronics had cash of HKD441m or 19 Scts of cash per share with no debt and dividend yield of 9%.

Cash level could fall over the next few quarters as Valuetronics spends on capex. Trading at 4.5x FY15F P/E, this stock looks extremely attractive in our opinion and this sell-down presents a very good chance for investors to buy.

Recent stories:

VALUETRONICS: "Losing The Light; Initiate With SELL," Says Maybank

VALUETRONICS: Overly-Pessismistic Call By Maybank? Concerns Overblown?