Excerpts from analyst's report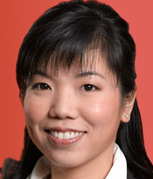 DBS Vickers analyst: Tan Ai Teng (left)
• Intends to bring first KFC restaurant to Myanmar in 2015 with Yum! Brands
• Positive on Myanmar's growing consumer class to contribute profitably to KFC outlets
• Another FMCG venture which underscores Yoma's evolution into a conglomerate
• Maintain Buy and S$0.88 TP; catalysts include rights issue, Landmark development or further macro progress in Myanmar.

Yoma announced that it will be Yum! Brands franchise partner to bring the first KFC restaurant to Myanmar in 2015. KFC is among the first handful of fast food restaurant chains with plans to enter the Myanmar market.

Yoma did not disclose investment details or earnings expectations of this franchise at this stage. But we are positive that Myanmar's close to 6m urban population would contribute profitably to KFC outlets rather quickly.

Of the country's urban population, Yangon is the largest urban area with a population of 4.6m; Mandalay is the second largest city with 1.2m people and Nay Pyi Taw with 1m. As such, we believe Yum-Yoma KFC franchise would set up some of the very first outlets in the capital city before rolling out in stages to other populous cities.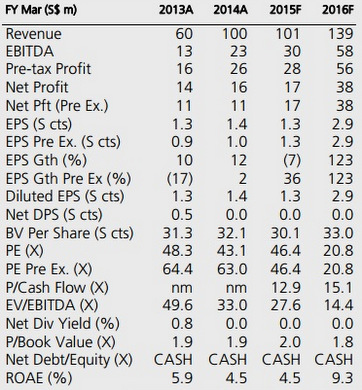 Source of all data: Company, DBS Bank, Bloomberg Finance L.P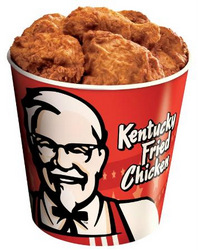 Just like KFC is still one of the leading and fastest growing fast food franchising chains in Vietnam since its first outlet in Ho Chih Min City in 1997, we expect an equally positive reception to KFC in Myanmar. Yoma's management mentioned that chicken is a staple protein in Myanmar and the local population would recognise the global branding of KFC.

This venture underscores Yoma Strategic's long term plan to become a conglomerate. The company made its first foray into Myanmar's fast-moving consumer goods (FMCG) sector when it acquired a stake in Asia Beverages Co., Ltd, a company with extensive distribution infrastructure. In 2013, Yoma Strategic also opened the first Parkson departmental store in Myanmar at FMI Center.

Maintain Buy and TP of S$0.88. Yoma's share price has drifted downwards along with the general market weakness. Investors with longer term horizons can consider buying on weakness. Catalysts for the stock include 1-for-3 rights issue (we estimated conclusion by end of this year) and further positive developments of its Landmark project or Myanmar's economic development, which lately has seen some progress with issuance of banking licenses to foreign banks. ​​​​​