IN SHENZHEN tomorrow (Friday), after a year when some HK/China stocks shot up by eye-popping percentages, fund managers will be on the prowl for such potentially hot stocks.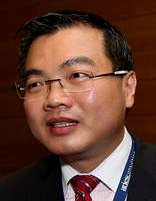 Mark Lee, MD, Aries Consulting."More than 95 fund managers have sent in their RSVP, including the largest fund in PRC -- Zexi Fund -- and large mutual funds like Everbright Asset Management, Taiping Insurance and Fullgoal Asset Management," said Mark Lee, MD of Aries Consulting, a Hong Kong-based investor relations consulting firm which is organising the event.

Senior management of 17 companies listed in Hong Kong and China are participating in the event, "3rd Scaling New Heights - Asia Investment Forum 2014", which will be held at the JW Marriott Hotel Shenzhen.

Throughout the day, the top executives will be meeting the fund managers in groups or one-on-one and sharing first-hand information on their business profiles, business strategies, financial performance and future plans.
The listed companies include Chow Sang Sang, Shenzhen Investment, and Huace Film & TV, which enjoy great business prospects and are involved in industries ranging from jewellery, fertilizer, transportation, clean energy, medical care, media to real estate.

"Many companies that participated in our previous two Investment Forums proved their growth potential and were rewarded with surging stock prices," said Mark, citing examples in the table below.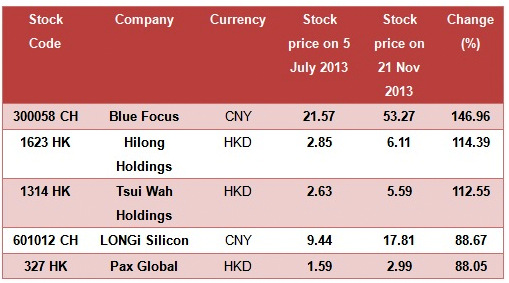 Aries Consulting is optimistic on the outlook of the PRC and HK stock markets, noting that having established a more stable economy, the government is enhancing efforts to widen market access.

The Shanghai Free Trade Zone (FTZ) will kickstart a broader reform agenda. The 3rd Plenum of the 18th Party Congress provided direction for financial reform, a quickened development pace of debt and equity markets and more diversified fund-raising resources for enterprises.

"All these policies provide great support to market performance. In addition, China's IPO reform plan offers a wealth of opportunities to the stock market," said Mark.


The event video can be viewed here: