BESUNYEN wins International ARC Award

The 2013 International ARC Awards, recently held in the US, awarded therapeutic Chinese tea products play Besunyen (HK: 926) the Silver Prize for its 2012 Annual Report.

It won the Traditional Annual Reports honor under the Health and Well-Being Products Companies category.

This is the second straight year BSY's Annual Report gained professional recognition at the ARC Awards.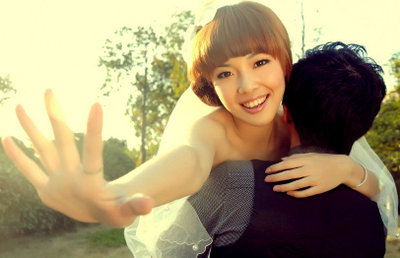 Besunyen has extended its cooperative outreach to CCTV-1 and China Hunan TV by sponsoring the highly popular TV drama "We Get Married" with product placement privileges. Photo: 114"Besunyen is committed to upgrading our overall strength to create a professional corporate image, and we emphasize the extremely positive role that investor relations play in our development.

"This award represents a seal of approval on our efforts which have been made in the area of investor relations, and in the future we will put more effort into investor relations and constantly strive for excellence," said Besunyen Chairman and CEO Mr. Zhao Yihong.

Besunyen is also benefiting from its sponsorship of a hit TV drama in the PRC.

After collaborating on "The Biggest Loser" earlier this year with CCTV-2, Besunyen now extends its cooperative outreach to CCTV-1 and China Hunan TV by sponsoring the simulcast TV drama "We Get Married."

"'We Get Married' is a TV drama enjoying high reputation and popularity which attracts many women between the ages of 18 to 35, which represents the core target demographic for Besunyen's slimming tea products.

"Through this hit TV drama, Besunyen can better promote the concept of healthy weight-loss and therapeutic teas for body toning (健康瘦身,茶疗养生), build a positive corporate image and establish a solid foundation for our business expansion as well," Mr. Zhao added.



BSY recently 0.50 hkdThe hit show depicts several couples' love, matrimony and domestic lives with many saying "We Get Married" truly mirrors the real-life trials and triumphs of contemporary youth in China.

"We Get Married" is broadcast via TV and online platforms, thus helping the hit drama reach a combined potential audience of 670 million.

Using the medium of product placement advertising, Besunyen establishes its positive image in the diverse and oft-watched platform of a popular TV drama.

Moreover, the well-watched show substantially improves the brand recognition of Besunyen among consumers and increases demand for BSY's products.

Besunyen Holdings is a leading provider of therapeutic tea products in China, engaged in the development, production, sales and marketing of therapeutic teas and other health food products. The Group's products use exclusive formulas and are manufactured with high quality traditional Chinese medicine and tea leaves, providing effective, safe, affordability and convenience for those with mild chronic or recurring health problems as well as those seeking to maintain a healthy body and lifestyle. The majority of the Group's sales turnover comes from the Group's two best-selling products, namely Besunyen Detox Tea and Besunyen Slimming Tea. Based on a survey conducted by the China Southern Medicine Economic Research Institute in February 2013, these two products of the Group were both the leading products in the detox and slimming categories distributed through retail pharmacies in China. In terms of sales turnover, these two products accounted for a market share of 20.8% and 32.5% in the detox and slimming categories, respectively, in retail pharmacies in China in 2012. The Group's distribution network covered over 384 distributors in 31 provinces, autonomous regions and centrally-administrated municipalities in China as of 31 December 2012.

---

Bocom: VINDA 'Top Pick' in HK consumer space

Bocom International gives tissue and sanitary household play Vinda International (HK: 3331) with "Top Pick" status among Hong Kong's listed consumer sector firms.

Its target price on Vinda is 15.00 hkd (Vinda recently 12.94).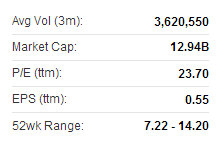 Vinda recently 12.94 hkdHeading into 2014, the research house reaffirms its "Outperform" recommendation on the China Consumer Staples sector, with a preference for 1) baby staples given the new momentum amid China's new two-child policy nationwide and 2) re-rating stocks leveraged to post-deal integration.

"We anticipate 6%-22% EPS CAGR in CY13-15E in our coverage space, led by revenue growth on channel penetration and an improved product portfolio.

"We recommend 'Buy' on Vinda and Hengan (HK: 1044); 'LT-Buy' on Biostime (HK: 1112) and Want Want (HK: 151); 'Neutral' on Tingyi (HK: 322) and Bawang (HK: 1338); and 'Sell' on Uni-President China (HK: 220)."

The research house said China's relaxation of the one-child policy starting from 2014 has a profound impact on the nation, boosting demand for baby staples (especially diapers and infant milk formula) in the coming decade.

"Hengan, Biostime and Want Want, via their diversified product portfolios, sufficient capacity and nationwide distribution, and are adroitly positioned to capture the incremental demand from current favorable policies."


---

See also:

BESUNYEN And CCTV Brew TV Show Tieup