SOLARGIGA adds 200MW in Ghana
Solargiga Energy Holdings Ltd (HK: 757; TDR: 9157TT) saw 70%-held subsidiary DCH-Solargiga ink a JV deal with
Savannah Accelerated Development Authority
(
SADA
) to
build
200
MW
in solar power plant
projects
in the West African country of Ghana.
Ghana President Mr.
John Dramani
Mahama
received representatives of DCH-Solargiga and SADA to make the deal official.


According to the agreement, DCH-Solargiga and SADA will own 90% and 10% equity interest, respectively, in the JV which will firstly develop 40 MW Phase I solar power plants in Ghana, with planned total capacity
of
200 MW.


"
Ghana is
a
democratic and
viable
state
in Africa with
a
fast
-
growing economy
and we are very pleased to expand our international business through tapping into the Ghana market.

"E
lectricity demand ha
s
seen
rapid growth in Ghana, and green energy and environmental policies are
a
core focus
of
President Mahama
and therefore
this solar power plant project is
highly valued and supported by the Ghana government," said Solargiga CEO and Executive Director Mr. Hsu You Yuan.

He added that facing the imposition of US and EU tariffs and countervailing anti-dumping duties on Chinese PV products, Solargiga is devoted to expanding other high growth potential international markets.

"In recent years, solar power has been actively promoted in Africa and thanks to
growing market demand
there
, coupled with the government's
supportive
policy, we believe the Africa
n
market
enjoys
huge
potential
.


"With the full support of the Ghana government and abundant solar resources secured in Africa, establishing solar power plants in Ghana is a good start for the Group to tap into the continent."

Solargiga believes that with its extensive experience in the photovoltaic industry, it enjoys a decided advantage in establishing solar power plants and completing solar projects, which is believed can bring leading solar technologies and professional projects for local economic benefit.

"In addition to solidifying related business regarding domestic distributed power plants, the Group succeeds in expanding its terminal
market
customer resources from oversea
s
market
s
through this cooperation
.


"
Also,
this agreement allows us to further
carry out our 'Golden Cup' business model
from developing the Group
's
upstream PV product
sales
channel
s
in order to
increase revenue for the Group," Mr. Hsu added.


Solargiga
E
nergy is a leading manufacturer of monocrystalline silicon solar ingots and wafers in the PRC. The
G
roup has also extended into the production and sale of photovoltaic cells and modules as well as installation of photovoltaic systems. Currently,
its
annual monocrystalline silicon solar ingot production capacity
stands
at
approximately 1.2
GW
;
annual monocrystalline silicon solar wafer production capacity is approximately 900
MW, while annual capacity of solar cells and modules are approximately 300
MW and approximately 1
75
MW, respectively.
The Group operates its major production facilities
for
solar ingot
s
, wafer
s
, cell
s
and module
s
in Jinzhou, Liaoning Province, PRC. The Group also operates
a
solar ingot production plant in Xining, Qinghai Province.
In 2013 first half, the Group sold over 60% of products to Japan market which has high quality requirements.
The Group aspires to be the world's largest monocrystalline silicon solar ingot and wafer maker
as well as professional solar cells and model manufacturer
. Through capitali
z
ing
on its
vertically-integrated business model,
and expending EPC services and variety of operational solar power plant systems maintenance,
Solargiga
aim
s
to
becom
e
a one-stop solution
s
provider for solar power plant
s across
the industry.
---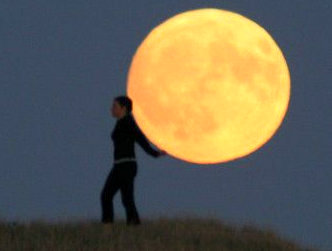 Is overcapacity again burdening China's solar sector? Photo: hbrcChina solar sector seeing return of overcapacity?

Deloitte cautioned in an industry report that China's fast-growing solar power sector may once again be facing overcapacity issues.

"The solar sector is seeing pressure broadly on worries over overcapacity in the solar industry, dragging down investment revenue," Deloitte said.

It provided a sobering statistic, saying that installed capacity of PV power plants is said to exceed 12th Five-year Plan target by three times over.

"The nation's total installed capacity of PV projects has reached 130 GW (including projects which have been signed and are under construction), greatly exceeding the 12th Five-year Plan target of 35 GW by 2015."

It added that this has aroused concern among industry insiders over potential problems.


---

See also:

SOLARGIGA Eyes 500MW Project